Xuan-Yuan Sword VII prepares to dazzle the Spanish players of PS4 y Xbox One: the title is preparing to debut on these platforms this same summer, and count on subtitles in spanish. The editor Eastasiasoft and developers Softstar Entertainment, DOMO Studio Y Yooreka Studio They have been in charge of making the announcement. In addition, Maximum Games take care of launching the physical editions in stores in the United States and Europe. To celebrate the news, we have been able to enjoy a new preview of this adventure and role-playing title. We remind you that the game originally debuted on computers last October.
Xuan-Yuan Sword VII, a story of mythology and role
"The Serie Xuan-Yuan Sword has been a colossal part of the Chinese video game industry, but tragically it has failed to reach the western shores"said the Eastasiasoft Community Manager, Joshua M. French, in a press release. "Our objective is fix that with Xuan-Yuan Sword 7, what do we think is the perfect entry point for any fan of action RPGs, especially those interested in anthropology and mythology".
The title will lead the players 2000 to back in the history of China, near the end of the Western Han government. Players will embody the noble swordsman Taishi Zhao, who is following the trail of a mysterious bamboo shoot in the crypt of the Marquis de Liu, promising prosperity … but only brought hunger and misery in its wake. "To protect his family and seek the truth of this calamity, Taishi Zhao embarks on a journey through a mythological realm full of otherworldly beings bent on their destruction".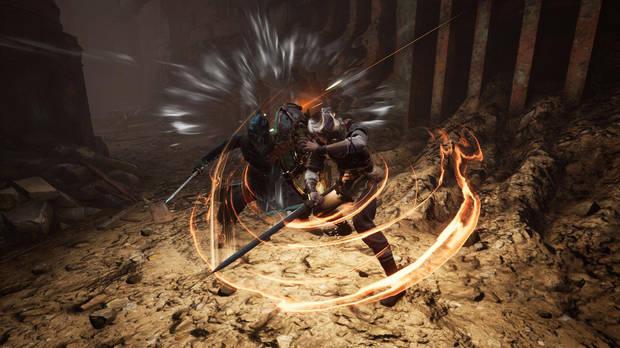 We will visit a mythological kingdom in ancient China
During his journey, our protagonist must manage to master a series of fighting techniques: being the bearer of the Elysium Scroll, you can slow down time, absorb monsters or alter the environment. Players can also upgrade their armor and weapons, develop passive skills, and learn new techniques. "Block, dodge and respond to your enemies as you travel through this haunted realm," detail the creators.
"Be witnesses of the final fate of the Mohists, who believe in an ancient philosophy based on logic, rational thought and science, and that was once as popular as Confucianism in China 2,200 years ago ", they point out. We remind you that the game is available for computers; and this summer to reach PS4 and Xbox One in both physical and digital formats.