Although the purchase agreement between Xbox y Zenimax, Bethesda's parent company, occurred in September last year, it was not until this week that the European Commission has unconditionally approved the acquisition for the value of 7.5 billion euros. After knowing this decision, Phil Spencer, jefe de Xbox, sign an article today on the company's official blog giving the welcome to Zenimax licenses, games and equipment and anticipating announcements regarding the arrival of their games on Xbox Game Pass.
Rumors have emerged today that Xbox and Zenimax will release some information on that topic in the coming days, but it didn't take long to officially learn that, indeed, New Bethesda games coming to Xbox Game Pass this week. At the moment Phil Spencer has not specified when that arrival will occur and asks that "we are attentive to more details", although rumors speak that on March 11 there will be some event related to this.
For its part, Bethesda has published an official video in which it reviews its trajectory from 1986 until now, when you join Xbox in this new stage. You can see it below:
There will be new Bethesda games exclusive to Xbox and PC
In the article, Spencer also talks about wanting to let Bethesda do their games as they have done so far, something they have reiterated on previous occasions, but he anticipates that the Xbox, PC and Xbox Game Pass consoles will be "the best places to play. experience new Bethesda games "and confirm that "There will be some new titles in the future that will be exclusive to Xbox and PC players". At the moment, yes, the following from Bethesda will not appear on the company's consoles: Deathloop Y GhostWire: Tokyo will retain their temporary one-year exclusivity with Sony consoles.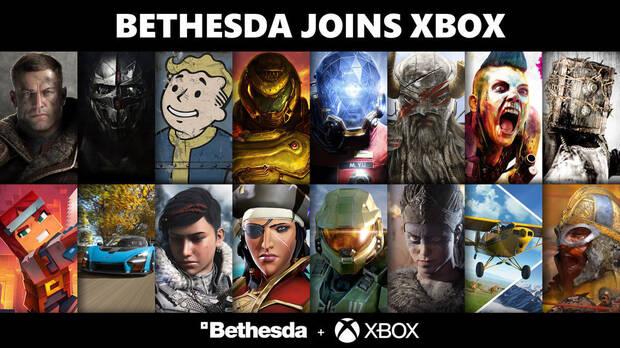 "We look forward to empowering Bethesda's creative teams to reach more players around the world, helping to make their future titles the most important and popular games in their history. Xbox and Bethesda have long shared a common vision for the future of gaming. Both as fans and creators, Bethesda understands the potential of Xbox Game Pass"says the article by Phil Spencer, who also wanted to dedicate a few words to Robert A. Altman, fundador de Zenimax passed away last February and of whom Spencer claims to have been a "close friend."