Xbox Game Pass has exceeded 23 million subscribers according to Jez Corden, a journalist at Windows Central and usual insider and filter of the internal operations of Microsoft's video games division. The last official figure shared by the American company is 18 million subscribers as of January of 2021.
In an opinion column where Corden argues that Xbox Game Pass cannot be compared to services like Netflix and Spotify, the journalist writes: "The last figure we had from Xbox Game Pass was at the beginning of this year and put the service at 18 million. , even if I have recently heard that he has surpassed the 20 million barrier and may even surpass it by now".
23 million as of April 20! https://t.co/Jjs65UaTNw— Jez 👩‍💻 (@JezCorden) April 21, 2021
One day after publishing this article, Corden has clarified on his personal Twitter account that the service has 23 million subscribers as of April 20 2021. Microsoft has not commented if the data is correct, although the company updates the figure every several months. Before giving the data for January, we knew that of September 2020: 15 million subscribers.
If the figure is accurate, in less than four months have gained about five million subscribers, a growth greater than the three million new users of the service that they achieved in the five months between September and January. We don't know what number of players are subscribed to each modality: Xbox Game Pass for console (9.99), to Xbox Game Pass for PC (9.99, 1 the first month) or Xbox Game Pass Ultimate (12.99, 1 the first month).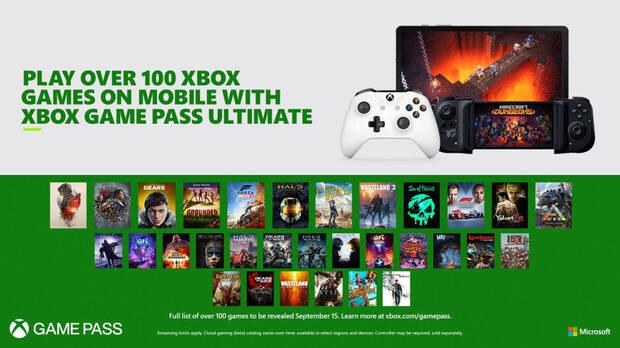 In recent months they have included Bethesda games, EA Play on PC and AAA releases
The increase in subscribers, in addition to the growing popularization of the service, may be due to several things: the Introducing AAA Launch Games to the catalog, like Outriders Y MLB The Show 21; the inclusion of the catalog of EA Play en Xbox Game Pass para PC; and the addition of 20 Bethesda games (among them Skyrim and the Wolfenstein in subscriptions; without forgetting that more and more games are adapted to controls on mobile phones and tablets.