Xbox Spain has confirmed through an official press release that Xbox Game Pass Ultimate Cloud Game Coming to iOS and PC Next April 20, although it will debut with a limited beta and by invitation. Until now, this technology was exclusive to Android devices, but this month it will also begin to reach Apple mobiles and tablets, as well as computers, through the browser and through this link.
In fact, Catherine Gluckstein, Vice President and Product Manager for Cloud Gaming at Microsoft, announced in an Xbox Wire article that the Xbox Game Pass Ultimate cloud game will be accessible via Chrome and Edge on Windows 10 and through Safari for iPhone and iPad. For now, as we said before, the company has stipulated that access will be made by invitation a miembros de Xbox Game Pass Ultimate.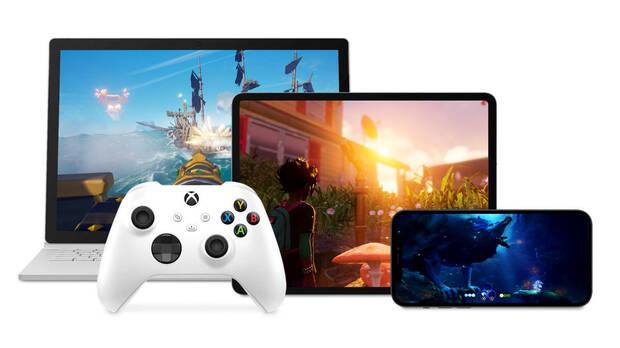 How to get an invite for the Xbox Game Pass Ultimate cloud game on iOS and PC?
At the moment the company has not specified who will receive the invitations to this limited beta, but it has confirmed that Xbox Game Pass Ultimate members will start rolling out tomorrow. During this beta, explains Gluckstein, "we will test, learn and improve the experience thanks to the comments of the participants", and then continue sending invitations to subscribers of the 22 passes where the cloud game is available. Spain is among those countries.
"In the early stages of beta, we will focus on perfecting features and creating a robust experience across all platforms, at the same time that we will make sure that the games perform as well as possible ", they explain from Xbox Spain. Those who receive the invitation will be able to play the Xbox Game Pass Ultimate games compatible with this technology, either with a controller connected by cable or Bluetooth, or taking advantage of custom touch controls of which there are more than 50 games in the catalog of this service.