Microsoft announced this week that some games from ZeniMax Media studios will use the FPS Boost of Xbox Series X y Xbox Series S added in February. In the last episode of The Official Xbox Podcast what are the first five games that will be improved soon: Dishonored: Definitive Edition, Fallout 4, Fallout 76, Prey Y The Elder Scrolls V: Skyrim Special Edition.
In the aforementioned program, Larry "Major Nelson" Hryb, director of programming on Xbox Live, and Jeff Rubenstein, Senior Communications Officer at Xbox, talk about the aMicrosoft takeover of ZeniMax Media, formalized this Tuesday, which has added eight companies to Xbox Game Studios: Bethesda Game Studios, id Software, Arkane Studios, MachineGames, Tango Gameworks, Roundhouse Studios, Alpha Dog and ZeniMax Online Studios.
In the podcast they also comment on the arrival of 20 games from those brands to the Xbox Game Pass catalog and the announcement that some of those games will receive improvements via FPS Boost, at which point they reveal the first five titles that will receive this functionality soon, although do not specify when. In October they showed a video of Fallout 4 working with this option enabled on Xbox Series S.
FPS Boost is a feature introduced in Xbox Series X / S in mid-February that enables Microsoft's backward compatibility team improve the performance of previous Xbox titles on the new machines. For example, New Super Lucky's Tale can run up to 120 fps and UFC 4 at 60 fps, doubling the fluidity they had until now.
Xbox Series X, Xbox Series S and Xbox One received this week a update of firmware which, among other things, adds an option in the main menu that allows turn FPS Boost on and off (also compatible with Far Cry 4, Sniper Elite 4 Y Watch Dogs 2) and the HDR automtico.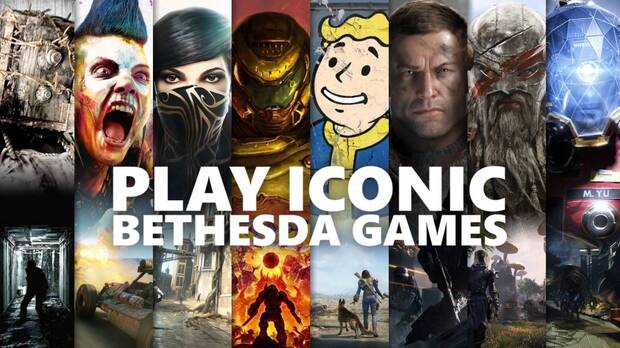 Microsoft will give more information on Bethesda games in summer
Returning to Bethesda, Microsoft has announced a event in summer where they will give more details related to the purchase. On the other hand, Phil Spencer, head of Xbox, gave more details about the possible exclusivity of ZeniMax Media games on Xbox. Although the message remains somewhat ambiguous, he noted that the goal is for are platform exclusive with Xbox Game Pass.