Publisher ININ Games and developer Studio Artdink have announced that Wonder Boy: Asha in Monster World will be launched in the West on May 28 on PS4 and Nintendo Switch, while the PC version will arrive on June 29 via Steam. Its premiere in our territory will take place just a month after its original publication: since it was launched in Japan at the end of last April.
Wonder Boy: Asha in Monster World is he remake from Monster World IV, a title edited by SEGA for Mega Drive in 1994. With this new version the original classic will also be included, although only in its physical edition, which in Spain will have a price of 39,99 euros. The digital edition of Wonder Boy: Asha in Monster World costar 34,99 euros and not include the original game.
A remake true to the original
In this remake there are some things that have remained true to the original, such as the story, but others have been completely modified: their graphics, for example, become cell-shading in three dimensions and include certain additional enhancements. Dialog lines have also been incorporated for a character for the first time in the franchise's history, an interpretation that has been provided by the Japanese actress. Ai Fairouz.
The reissue project of this classic has been led by Ryuichi Nishizawa, creador del original, who has been accompanied by Shinichi Sakamoto in the composition of new music and sound effects, Maki Oozora for the new character design and Takanori Kurihara as creative manager.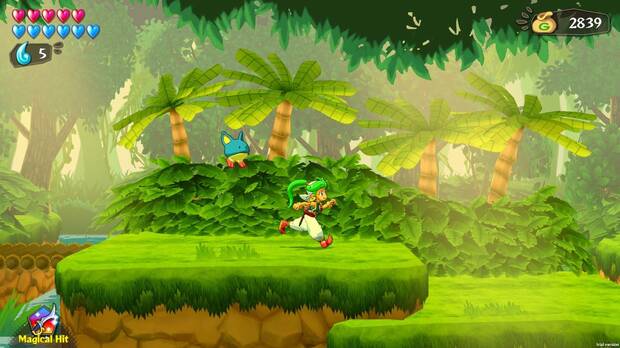 At playable level Wonder Boy: Asha in Monster World will also keep the original formula and thanks to that we will see Asha face enemies with the help of Pepelogoo, who we can use to carry out different actions such as ordering him to stand on switches or helping us to double jump. There will also be an economy system with which we can buy swords, shields, bracelets, items and other equipment in stores. All respecting the original game because, according to its creators, fans have been taken into account during development of the saga.