Last week Microsoft officially presented Windows 11, a new generation of its PC operating system that will have profound changes compared to the current version, with many features focused on the gaming and that it can be updated for free from Windows 10. Although its final version will not be released until the end of the year, the company has announced that your first trial version is now available a travs de Windows Insider.
Windows Insider is a program that allows users of this operating system to test their news before they are officially published. They are preliminary versions that do not have all the features implemented and that present technical problems because they are precisely used for that, so that the community can help correct them before their final release. That said, anyone who wants it can check in Here to become a Windows Insider member and get immediate access to the Windows 11 trial.
What does this first trial version of Windows 11 include?
This preview version of Windows 11, known technically as Build 22000.51, does not include all the features announced for the new operating system. What we can test in this version is mainly focused on its new interface, which has been completely redesigned to place, among other things, the start menu in the center, and other key aspects such as multitasking, the new Microsoft Store, the new versions of Microsoft Office programs and the new Windows initial setup menu. The company has detailed all the news available in this build in an article on his official blog.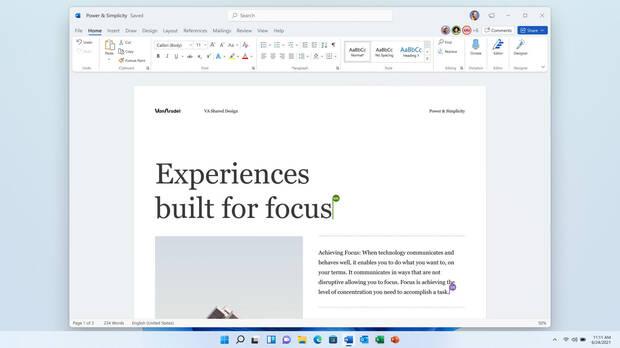 When the final version of Windows 11 reaches the world, anyone with Windows 10 will be able to update for free to the new operating system; Yes, to make that leap it will be necessary for our computer to be compatible with it, a somewhat cumbersome check that depends on technical aspects, such as the famous TPM, which we have explained here step by step.