Wild was presented at the PlayStation conference of the Gamescom 2014; a year later a first and last gameplay. It was an open-world adventure with an unpublished concept and with great ambition PS4 exclusive. Hand vein of Michel Ancel, creator of Rayman and of Beyond Good & Evil, who had founded an independent studio in France to bring the project to life: Wild Sheep Studio. At the end of 2020, the veteran designer announced that he was leaving the video game industry. Where does that leave Wild?
Let's go by parts. That trailer released in August almost seven years ago featured an adventure about nature, animals, shamanism, and deities set in the Neolithic period. All this in a virtually infinite scenario, approximately the size of the European continent, which will be generated procedurally. Ambition was not lacking.
This materialized with a gameplay where the player, playing a shaman, must seek a cure for a poisoned woman. This led the protagonist to use his powers to control a hawk with which to hunt a snake; and then growl to call a bear on which to ride.
The video continues until an area full of cannibals is reached. The shaman happens to control a rabbit to sneak between them, from there he jumps to the inside of a crow to distract enemies, and finally comes back to attack them on the bear. The demo ended with the shaman using the snake on a pedestal to summon a meandering deity to offer him the antidote.
An exclusive second party by sony
Although it was noticeable that the animations were not polished, that the models enjoyed lower quality than other games of the time and that the game itself gameplay did not materialize, the proposal was ambitious. Maybe too much. Enough so that in numerous opinion columns he was branded as vaporware, that is, everything was a lie despite the fact that the project came sponsored by Sony Computer Entertainment (at that time they had not yet changed to Interactive) as an exclusive second party.
But after that video, almost absolute silence. It wasn't until 2017 that Michel Ancel posted a blurry photograph of the game on his Instagram. And again, more silence, even though I know we found out three years ago that the company, Wild Sheep Studio, was hiring more employees. On 2019 Sony registered intellectual property of the brand Wild in America, but nothing else: no statement on the status of development, no screenshot. Nothing.
Last September, Ancel announced that he was leaving the video game industry which he had worked on for over 30 years to create a wild animal sanctuary. At that time he assured that both Beyond Good & Evil 2 by Ubisoft Montpellier como WiLD they are "for many months" in good hands run by autonomous development teams. He assured that "the two projects are going super well. You will see precious things soon. "Almost nine months have passed.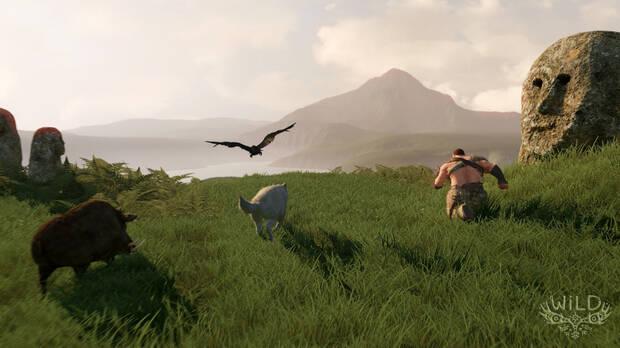 However, it is too early to drive the nails into the coffin of WiLD. Two years ago, Celine Tellier, co-founder of Wild Sheep Studios, said in an interview in a French newspaper that they are working on the game and that get to Sony's "consoles". At that time, the PlayStation 5 had not yet been announced, but the use of the plural may indicate that the title will see the light in the new Sony console. We will see.