The week of E3 2021 has already started with the opening event of the Summer Game Fest, which left us some very interesting announcements such as the new trailer and the release date of the expected one. Elden Ring, and the next few days will be packed with news with the Ubisoft, Xbox, Square Enix and Nintendo conferences, among other. Obviously there is a big absentee in this week of E3, PlayStation, what since 2019 I decided not to attend the most important fair in the world of videogames, having attended since its first edition for 24 years in a row.
That they do not go to E3 does not mean that they do not celebrate their own events in summer, now under the format of the State of Play, and in fact yesterday they had a presence at the Summer Game Fest, with the announcement of Death Stranding Director's Cut announced for PS5 or Salt and Sacrifice, among others. Last summer the June 12, 2020, held a State of Play to present PS5 in style, and it is expected that in the next few weeks there is also a new event, with some rumors pointing to the month of July.
What can we expect from the next State of Play
After announcing a few days ago that it is delayed to 2022, a rumor says that in the next State of Play we will see God of War: Ragnarok for the first time, the new Kratos adventure that since it was announced has not shown a single frame, and we do not even know its final title. Another game that was delayed to 2022 was Gran Turismo 7, also announcing its PS4 version, so it would not be surprising that it would be seen again.
Considering that we recently had an extensive gameplay from Horizon Forbidden West, we could forget about seeing this game in the next State of Play, where there will be room for some of the titles with a confirmed release for PS5 in the coming months, such as the adventure Kena: Bridge of Spirits, which will be released on PS4 and PS5 on August 24th, the how Deathloop, Arkane's new action game, which will be released on September 14.
Another game that we bet sure should stop seeing in this State of Play is Ghostwire: Tokyo, the new game of Bethesda Y Tango Gameworks, Shinji Mikami's studio, which although we have been able to see in several trilers has not yet shown a gameplay traditional nor explained in detail the keys to its playability, despite waiting for this year, still undated. Another safe bet would also be the indie appeal Little Devil Inside, which still has no date for initially should go out this summer, if it has not been delayed. There are other indies in the pipeline that could be shown again as Sifu, Aeon Must Die!, In the year, the change, Stray and much more.
Final Fantasy will have its leading role
Final Fantasy XVI it was advertised as a game PS5 exclusive It's been a year now, but we haven't heard from anything since, so the next State of Play would be a perfect time to hear from him again. And this might not be the only game in the mythical Square Enix saga that we turned at the event, since a few weeks ago a rumor came out corroborated by several sources that speak of Final Fantasy Origins, a Action RPG type Souls set in the universe of the first Final Fantasy and developed by Team Ninja, the creators of Nioh (another exclusive game on PlayStation consoles). And these two will not be the only games that Square has exclusively for PS5, since you do not have to forget about Forspoken, a new action adventure launching early next year.
New games from PlayStation studios
A few weeks ago Hermen Hulst, head of PlayStation Studios, said that Sony has more than 25 games in development, almost half new sagas, so we can expect any kind of surprise in an upcoming State of Play.
The star studio of PlayStation, Naughty Dog, they haven't announced anything for the new console yet, but it's been known for a while that they are working on the multiplayer from The Last of Us Parte II, so the next State of Play would be a good time to announce it. We also know from a leak that they are working on a remake Of the first The Last of Us, that month ready month later tendrn to announce.
From the PlayStation studios that have not yet announced a game for PS5 it seems that it is still early days; Sucker Punch, the creators of Ghost of Tsushima, they are already working on a new game, just like Bend Studio, creators of Days Gone, but we bet we still have to wait.
Team Asobi, the creators of Astro Bot Rescue Mission, are now an independent studio after the dissolution of Japan Studio, and are already working on a new game. Bluepoint Games, creators of remake from Demon's Souls, among others, surely they are already up to something, and Insomniac Games, even though they just released Ratchet & Clank: Una Dimensin AparteWe're sure they're already working on a new Marvel's Spider-Man, will it be announced soon? There are also rumors that they might Sunset Overdrive, an exclusive game so far on consoles on Xbox, and launch it on PS5. Also PixelOpus, creators of Concrete Genie, are already working on a game for PS5, in collaboration with Sony Pictures Animation, makers of the acclaimed films Spider-Man: A New Universe Y The Mitchells vs. the Machines.
PlayStation VR 2
Earlier this year Sony announced its new virtual reality for PS5, which will arrive next year, and a little later he presented his controls. It is possible that the new State of Play, which promises to be the most important of the year, could be a good time to present the first games of PlayStation VR 2.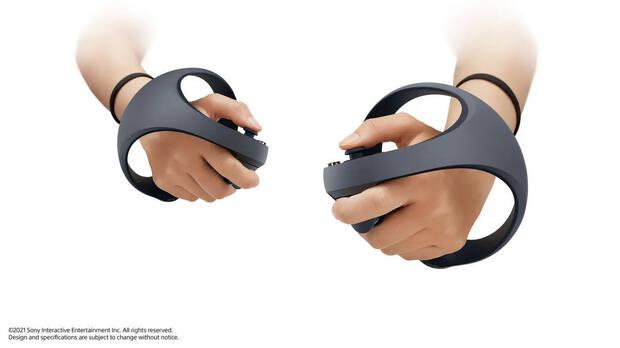 As you can see, the next State of Play could be loaded with great games, What titles do you expect?