UbisofToday you posted an entry on your official blog in which you have given more details about the new zombie modeonly for Watch Dogs Legion. Is about Watch Dogs: Legion of the Dead, an independent content that was shown yesterday for the first time and that the company has published today in the form of free alpha for anyone who has the base game; yes, it is a additional content, separate from the original delivery, which at the moment will only be available on PC.
Watch Dogs: Legion of the Dead leads us to a London plagued by hordes of zombies in which players will have to cooperate to survive the infected. It is a mode that allows teams of up to four players: the objective is to reach the extraction point without any of these undead beings reaching us on the way, and stealing all the materials and resources that we find in the room. apocalyptic British city.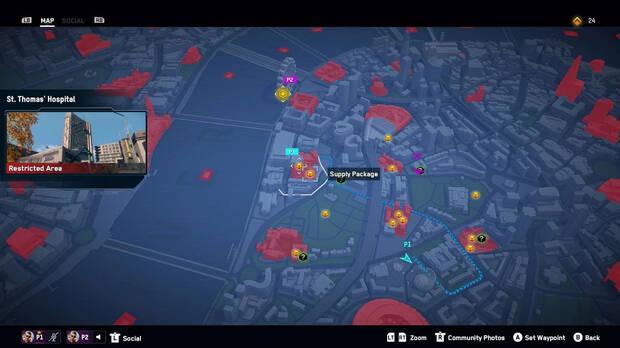 How to play Watch Dogs: Legion of the Dead and PC?
Ubisoft has explained how to play Watch Dogs: Legion of the Dead, emphasizing that it is a video game standalone but that requires owning the base version of Watch Dogs Legion. In this way, anyone who has the game can go to Ubisoft Connect and find this new and peculiar title in the 'Free Games' tab. Those who cannot find it can simply type their name in the search bar.
This new standalone mode will also be available to Ubisoft + members, the company's subscription game service, although it should be remembered that at the moment it is content PC exclusive: the study in charge of its development, which is the same one that worked on the base content of Watch Dogs Legion, wants to lean on the community to keep improving the mode during its alpha phase, something for which they need full control over the patches they release. When it reaches its beta version, it will reach PS5, Xbox Series X / S, PS4, Xbox One, Stadia and Amazon Luna.