Ubisoft He held his conference last night online of E3 2021, Ubisoft Forward, an event full of news that you can see summarized in Spanish here. Besides new games like Avatar: Frontiers of Pandora, a new adventure to arrive in 2022 or Mario + Rabbids Sparks of Hope, of which we saw his first trailer, gameplay and images, updates of the company's games that are already available were also shown: this is the case of Watch Dogs Legion, the latest installment in the saga of hackers of which yesterday we saw their new DLC.
Is about Watch Dogs Legion: Bloodline, a paid expansion that will feature two well-known characters from the franchise: Aiden Pearce, protagonist of the first Watch Dogs, Y Wrench, the hacker masked from Watch Dogs 2. The two will face off in a new story arc that will take place before the events of the base game. This DLC be available July 6 on PS5, Xbox Series X / S, PS4, Xbox One and PC, and is included in the Season Pass of the game.
Bearded man vs masked man
"Set before the main events, Aiden Pierce travels from Chicago to London to accept a contract"says the official description of Watch Dogs Legion: Bloodline, where the appearance of another important character in the saga is also anticipated, Jackson Pearce, Aiden's nephew which plays a pivotal role in the first installment: "There he will meet up with Wrench and his nephew Jackson. Caught between a powerful military robotics corporation and the return of a former DedSec member with different plans, Aiden must rely on his courage and experience to move through a hostile city, try to tactically outmaneuver his enemies and keep your family safe".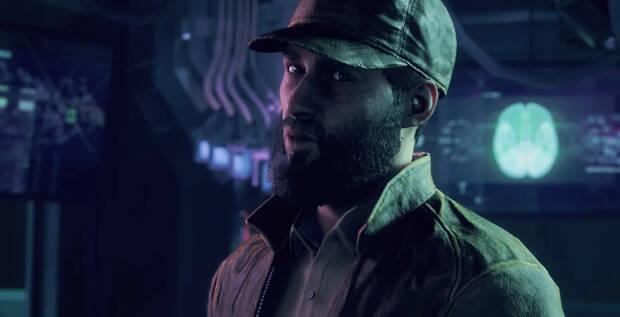 Watch Dogs Legion continues to expand its content after its official launch in October last year; recently actually got a new free game mode, Watch Dogs: Legion of the Dead, which takes us to a post-apocalyptic London to fight against hordes of zombies. This mode is still in alpha phase so, at the moment, it is PC exclusive; yes, at some point it will also reach the rest of the platforms on which the game is available.