World War 3, the multiplayer first-person shooter with a war-themed atmosphere of The Farm 51, It made a lot of noise when it was published in Steam Early Access in October 2018: in just one week it managed to place more than 100,000 copies. However, development has progressed slowly, and in August 2020 there was a long hiatus, removing it from sale on Steam. On July 14 they launched a trailer with gameplay captured from the testers where they show how much to change the game with the July update.
The developers have presented deep changes to some of the maps, like the Russians set in Polyarny, Moscow and Smolensk, the one in Berlin and the one in Warsaw. They promise that the gunplay (the feeling of the weapons when firing) has improved, while they have added other gadgets with which to defeat the enemy: RPG, C4, drones and grenades blinding and poisonous.
All these instruments will contribute to gameplay is more systemic and emergent, a goal that the study claims to have; in the same vein goes the improvement of vehicles, both in driving and in improving the impact of collisions and explosions. The movement is more versatile thanks to the introduction of a sprint faster and the ability to slide and climb, among others.
Another novelty to alter the gameplay be the possibility of modify the equipment on the marcha, being able to add silencers, sights and other accessories to weapons on the fly. The menu to do so, without being definitive, is intuitive, like the rest of the interface, which has been redesigned to provide more information and be clearer.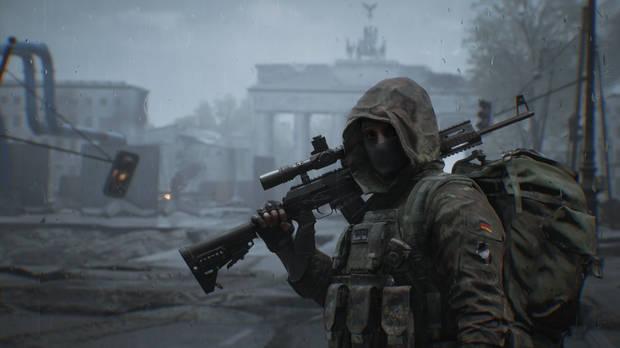 In fact, the update will add a minimap where the enemies appear, something that added to the addition of the casualty streaks, as they argue from PC Gamer, moves the game away from the war simulator, although from The Farm 51 they state that its objective is "to offer realistic simulations" thanks to "functions that improve credibility and immersion".
It is not known when it will be possible to buy again on Steam
The Farm 51 is collaborating with publisher My.Games (Warface) in order to World War 3, which does not have a final release date or it is also not known when it will be available again for purchase on Steam. The same study publish Chernobylite, which has been in Early Access since 2019, on July 28 on PC and throughout the summer on consoles.