Just a few hours ago, journalist Jason Schreier published confidential information on Bloomberg about Assassin's Creed Infinity, a new project with which Ubisoft wants to bring this popular series to the field of games as a service. A company spokeswoman has already confirmed the veracity of this information, but now Ubisoft has wanted to go further and has published an article on its official blog revealing the details of both this new installment and the future of the franchise. Assassin's Creed.
In the article, Ubisoft has confirmed the existence of Assassin's Creed Infinity, although it ensures that it is a code name that is used internally; it doesn't have to be the final one. This new project is being carried out by several studies of the company, specifically by Ubisoft Montreal, Responsable of Assassin's Creed: Origins Y Assassin's Creed Valhalla, Y Ubisoft Quebec, who gave life to Assassin's Creed Odyssey Y Assassin's Creed Syndicate. It is in an early stage of development.
The person in charge of this new installment is Marc-Alexis Ct, executive producer of the franchise who has served as a brand manager for the last 10 years. They will accompany you Julien laferrire as senior producer and Jonathan Dumont y Clint Hocking as creative directors, sharing their roles as a result of the collaborative nature of the new project.
"An incredible journey" that we will know more about soon
At no time is it specified that Assassin's Creed Infinity It is going to be a game as a service, but there is talk that the pandemic has made them consider their way of working and producing games. They say that this has led them to prefer a collaboration between the teams that have mainly been in charge of the franchise during the last years, instead of passing the baton delivery to delivery as it has been doing until now. There is talk of "evolving" and "growing", also of "an incredible trip" more news will be reported soon.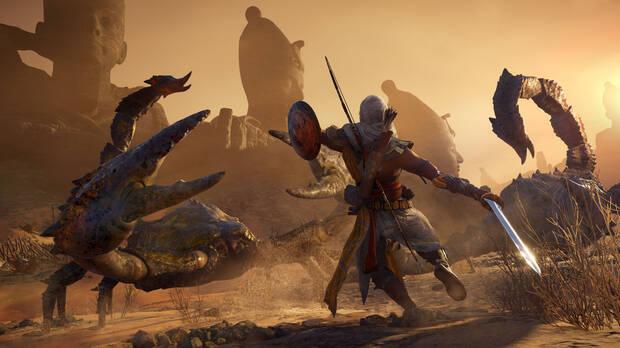 If the Schreier leaks are correct, and at the moment they do not seem to be going wrong, Assassin's Creed Infinity It will be a game as a service that will go through various historical few receiving – and eliminating – game mechanics. Its launch is not anticipated until 2024At the very least, although it could come later according to that information.