Players subscribed to the Nintendo Switch Online service can try a game for free for a limited time. Nintendo of America had announced the promotion for Among Us with a discount of 30% for buyers, but the test is different according to regions, since in Spain and the rest of Europe the chosen game is Two Point Hospital: Jumbo Edition, which subscribers will be able to play at no additional cost from July 28 to August 3. The download is already available, although it will not work until the beginning of the term.
Two Point Hospital: JUMBO Edition in the eShop
This management game is the first title from Two Point Studios, inspired by management simulation classics such as the mythical Theme Hospital. Our goal will be the construction of hospitals, hiring and expansion of the health center, as well as overcoming any unforeseen event that may arise. Each decision, act or element in which we decide to intervene, will have a direct or indirect impact on future events.
The version that includes expansions and downloadable content
JUMBO Edition It includes the base game, four expansions and two item packs. We will travel the length and breadth of Two Point County, with 27 hospitals in various areas, from the snowy lands of the DLC Bigfoot, to the tropical climates of Pebberley Island. It is up to us to fight against more than 189 strange diseases, to use a variety of treatment machines and a multitude of objects to design the hospital.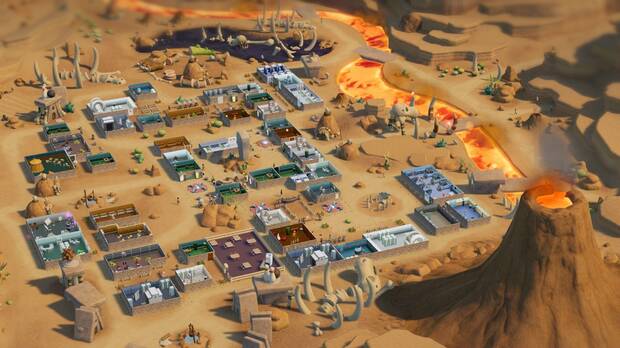 "Two Point Hospital it is a great video game on consoles, as it was already its PC version. The delay has been good for it, as the studio has been able to successfully adapt the title to the different platforms, customizing their menus and interfaces for each of them and maintaining the identity of the original product without obvious cuts of any kind ", we count on the analysis.
After this game the developer has announced Two Point Campus, what to wear management to the university campus: we will be able to design the campus of our dreams, shaping the lives of our students and managing absolutely everything that this new universe and setting implies.