The editor Big Sugar and the developer Glowfish Interactive they have announced Trifox, a new action adventure that will arrive in Spain and the rest of the world at the beginning of 2022 to PlayStation 5, PlayStation 4, Xbox One, Xbox Series X/S, Nintendo Switch y PC a travs de Steam. Although we still have to wait a few months to get hold of it, there is already a playable demo on Steam that will allow us to get a good idea of ​​what exactly it offers us.
Three classes and lots of action
At the playable level it is a twin stick shooter in which we will have to advance through a series of levels while facing huge amounts of enemies, we search for secrets and defeat the powerful bosses that will stand in our way.
We can choose between three different classes (Engineer, Warrior and Magician), each of them with their own abilities and peculiarities with which we can define our style of play. In fact, we can combine techniques of different kinds, so the customization possibilities seem to be quite high.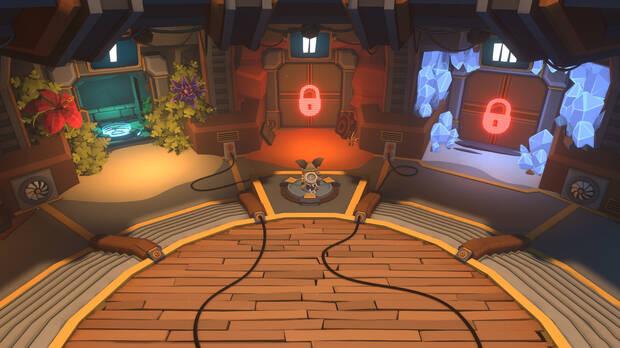 Total, the adventure will consist of four worlds And although the action will be the central element around which the game revolves, we will also have to overcome platform areas and solve a good handful of puzzles.
To celebrate this announcement, Big Sugar has distributed its first images and its first trailer, where they show us a multitude of sequences taken directly from its gameplay, which will help us to take a good look at how it looks at the graphic level and the different skills that we can unlock with each class.