From the development studio Creative Assembly have presented one of the next regions that will be present in Total War: Warhammer 3: the world of khorne, an infernal territory where we will have to face all kinds of enemies and dangers such as cultists and demons. In addition, the team also wanted to share the details of the DLC The Silence & The Fury, to be available for Total War: WARHAMMER II. We tell you all the details under these lines:
Warhammer 3 and the world of Khorne
Since Creative Assembly they introduce us to the character Skarbrand the Exile, who was once a key figure among the Demons of Khorne. "Pride was his undoing and he was expelled from the service of the Blood God and banished from the Realm of Chaos," say the developers. "The torment of his fall haunts him eternally as he roams the mortal and immortal realms with unstoppable fury." We talk about most powerful melee fighter on the battlefields of Total War: Warhammer, which makes use of a whole set of skills that help him adapt to all kinds of fighting situations.
Wield two axes, Massacre and Annihilation, which increase your damage with each victim you score. Furthermore, its power Roar of infinite fury allows you to spit out a devastating breath of fire, while boasting a passive ability that allows you to throw opponents out of control possessing inferior intelligence. All this set of skills make you a more than worthy foe and a top rival for the more experienced players.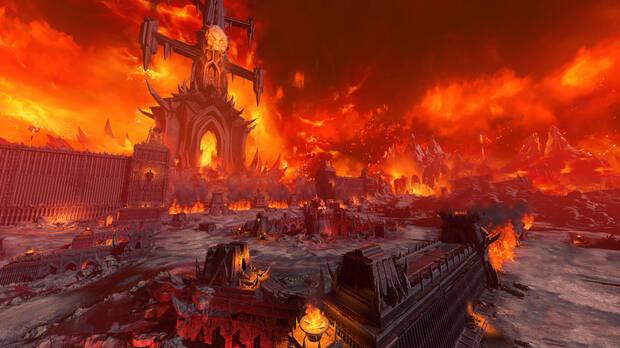 Skarbrand the Exile, the best melee fighter in Total War: Warhammer
"The Demons of Khorne are muscular and brutal, and devote themselves to bloodshed whenever they can, "they detail from Creative Assembly." It is a fast-paced army that hates magic and enjoys closing the gap the enemy with a devastating impact before unleashing their heinous close combat skills. "The longer they are present in battlethe more skilled they will become in combat.
Starting today, June 4, more information about the hell of Khorne will be shared through the study's social networks. This content has been presented after the studio invited us to know the world of Kislev: a winter region where we find the Ice Witches led by the powerful Zarina Katarin Bokha. In total, the saga Total War has sold more than 36 million copies, not counting expansions, and brings together 1.5 million players every month.
DLC of Total War: WARHAMMER II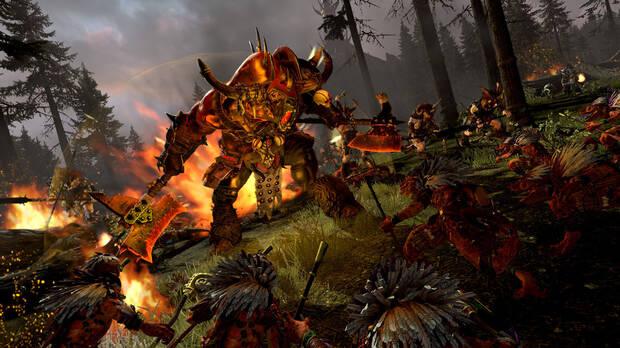 On the other hand, the first details of the latest pack of Lords have been revealed for Total War: Warhammer 2. We talk about the DLC The Silence & The Fury, which includes the return of the Beastmen led by Taurox, the Bronze Bull, who will face Oxyotl, the one who hunts without being seen, of the Lizardmen. More details will be shared on the game's official Steam page, where it is available at a 66% discount.