SEGA has announced that the next April 29 will go on sale Total War: Roma Remastered, an updated version of the strategy classic originally published in 2004. Coming to PC through Steam, where it can now be reserved at a price that in Spain amounts to 29,99 euros. Of course, those who have the original on that platform can enjoy a 50% discount to remain active until June 1. It is also available for reservation on the official website of its developers, Creative Assembly and Feral Interactive.
Total War: Roma Remastered count on 4K graphics, HD support, and cross-platform multiplayer between Windows, macOS, and Linux. New fronts have also been introduced with a total of 16 new factions which are added to the 22 that were already in the original game, in fact this remastered version comes with the two great expansions Rome: Total War Alexander Y Rome: Total War Barbarian Invasion, launched in 2006, and with access to the original game (beat and Windows).
In addition to this, the remastering of Rome: Total War have new environments, battlefields and character models, plus help improvements, a new tutorial, a new wiki of the game, new tips and descriptions and accessibility options. New playable features such as a tactical map for battles, heat maps and icons in campaign mode, in addition to improvements in the diplomacy system, in the zoom and the possibility of rotating the camera in the campaign.
Celebrating the 20th anniversary of the saga Total War
Rob Bartholomew, director de producto de Creative Assembly, wanted to say a few words about this announcement: "What better excuse than the 20th anniversary of Total War to enjoy a masterpiece again? The original release of Rome It is a special event for us, as it was our first highly successful title. To have the opportunity to remaster it with our Feral friends is something incredible, "he said in a note from
press.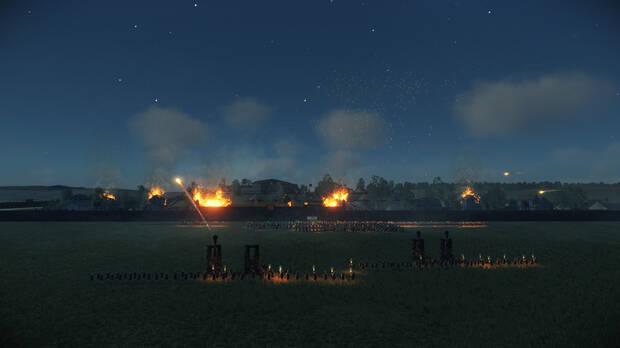 David Stephen, director general de Feral Interactive, also wanted to show his enthusiasm for the project: "Working on the remastering of a classic like Rome It has been an exciting challenge, kind of like re-carving the crown jewels. We are delighted with the result and we hope fans of this fantastic franchise are too. "
Below you can see one gallery with the first images of Total War: Rome Remastered.