Earlier this year Bethesda and Lucasfilm Games announced that MachineGames, makers of titles like Wolfenstein: The New Order (2014) and Wolfenstein II: The New Colossus (2017) are working on a new indiana jones game of which, in addition, Todd Howard act as a producer. Since then we have heard little more about this project beyond its initial stages of development, but today Howard himself spoke about it in an interview with The Telegraph.
The producer explained that the idea for this project has been around in his head for quite some time and that, in fact, he already presented the game to the author of the film saga a few years ago: "I think I originally brought it up to George Lucas in 2009 and since then I have been finding a way to make it happen. "In the interview, Howard acknowledges that despite what he likes this saga, he never imagined ending up working on an adaptation:" I really like it Indiana Jones but I never thought I'd get a chance to make a game. "
A new Indiana Jones game with an original story is in development from our studio, @MachineGames, and will be executive produced by Todd Howard, in collaboration with @LucasfilmGames. It'll be some time before we have more to reveal, but were very excited to share todays news!— Bethesda (@bethesda) January 12, 2021
MachineGames and their "phenomenal" work with the Indiana Jones game
Todd Howard has also wanted to talk about the project itself, although without revealing practically anything about it. Basically, the producer has limited himself to praising the work of MachineGames, game developers: "When I started talking to them about this, I noticed that they were a good option," he begins by saying in the interview. Once the agreement with this internal study was closed, they presented the idea again to those responsible for the franchise: "We had the opportunity to speak with Lucas and Disney and they were very excited.", he assures.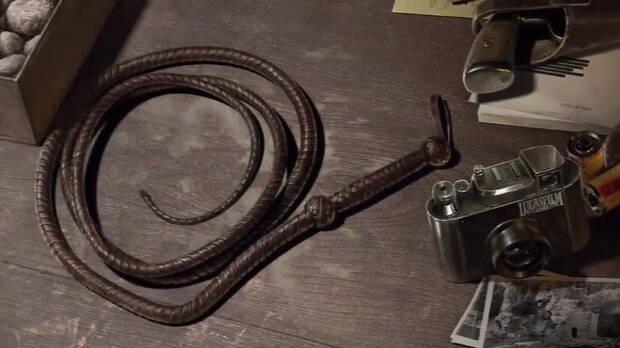 At the moment, the producer of this title has not given more details about the game, but has anticipated that in the future there will be new information about it while continuing to praise its developers: "You will hear more in the futureBut the team at MachineGames is the best team in the world to bring this game to life and they are doing a phenomenal job. I think the work that MachineGames has done I think they are just excellent developers and storytellers, "he said.