Intel launch soon the Bleep beta phase, a program that uses artificial intelligence to detect insults of different kinds in voice chats and eliminate or replace them, as reported PC Mag. A study published in 2019 found that 74% of adult gamers have received insults in online games. The processor manufacturer company admits that this is not the ideal solution, but he says it is a step in the right direction.
Intel announced two years ago the concept behind Bleep, on which they have worked in collaboration with Spirit AI, a firm dedicated to the development of software tools to identify and eliminate abusive language in video game text chats. Bleep will take that filter further by applying it to voice chats.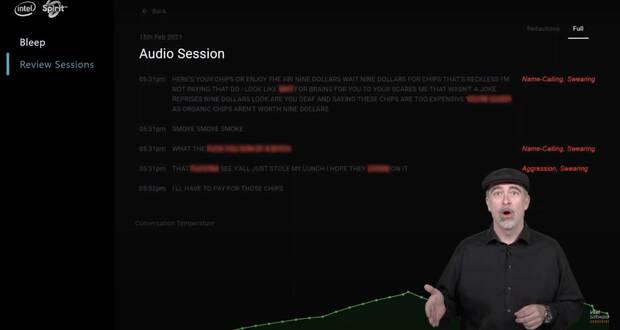 The program was shown in a preview on the GDC 2021 Showcase during a conference entitled Billions of Gamers Thousands of Needs Millions of Opportunities and hosted by Intel Software. In the screenshots shown in the event it was shown that the program recognizes and removes offensive words immediately. They do not clarify whether it will work in conversations in Spanish and other languages ​​or only in English.
The application is personalizable, allowing you to adjust whether or not the N-word and its variants and the intensity of filtering in other insults: "verbal abuse", "racism and xenophobia", "sexually explicit language", "rude", "discrimination against people with disabilities and shaming someone for their body", "assaults" and "hatred towards the LGBTQ + community" and "white nationalism". Each of these categories has four filter parameters: "none", "some", "most" and "all".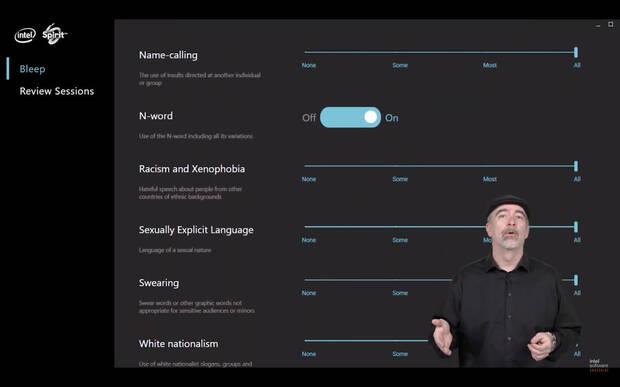 Be available on "latest generation" Intel computers
"Even though we recognize that solutions like Bleep do not eliminate the problem, we believe it is a step in the right direction, giving gamers a tool to control their experience, "said Roger Chandler, Intel vice president, who assured that the beta will be Available on "Latest Generation Intel Laptops and Desktops". The brand recently unveiled its 11-generation Intel Core S Series gaming processors.