The Licker creature was one of the nastiest surprises, in a good way, for gamers. Resident Evil 2– These monsters hang from the ceiling, attack with their tongue and are difficult to kill. They appeared in more later games and of course also in Resident Evil 2 Remake -in addition to Resident Evil 3 Remake-, and now you can decorate your house with a 1: 1 scale PureArts bust with great detail. The only downside is that the price makes it a fad only for collectors of the series: 900 dollars or 764 euros.
"Sharp tongue, ferocious claws and an endless hunger for meat … Lickers are one of the most disturbing creatures you can imagine to meet," says their website, which celebrates the 25th anniversary of the first Resident Evil. There are 666 units of the Standard Edition and 100 units of the Exclusive Edition which includes a sketch of the design signed by artist Mickael Lelievre. Its distribution is scheduled for the second quarter of 2022, and it is sent to several regions, including Europe, so Spanish fans will also be able to purchase it.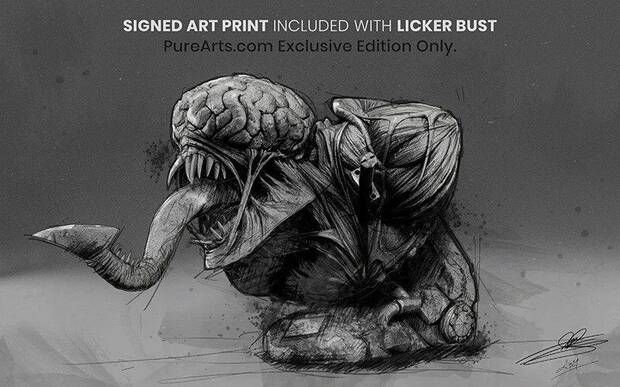 Resident Evil Re: Verse is the multiplayer that pays tribute to the saga
Included in Resident Evil 8: Village -on sale on May 7- we will find Resident Evil Re:Verse, a multiplayer mode with the characters and creatures of the saga Resident Evil. Initially all players control heroes of the series, but upon death, depending on the number of viral vials obtained, our protagonist will transform into one of the mutants, including Nmesis and the Super Tyrant, with the opportunity to take revenge on our murderer.