Among Us became a whole mass phenomenon last year despite being published since 2018. Innersloth Games, its creators, saw how their small two-dimensional multiplayer proposal was gaining popularity at an unsuspected rate after the game became famous among streamers on Twitch. Now the project has grown, as has its community, and that is why we are hardly surprised to see creations like the one that binds us: a GameBoy game inspired by Among Us.
The user Lumpy, a youtuber specialized in animation pixel art, announced today that it has been working on Super Impostor Bros., a video game for GameBoy inspired by Among Us. Unlike the Innersloth Games title, this project is not a multiplayer title, but rather a platforming adventure with dialogues and decisions, so that the player can choose their own path during the plot starring the characters of Among Us. You can see the example thriller under these lines.
I made an Among Us fangame for the Gameboy Color!
Here's the trailer: pic.twitter.com/RXvpjf9m8f— Lumpy (@LumpyTouch) March 14, 2021
They will publish it "soon" for free
Lumpy dice on your personal Twitter account that he has been in charge of the character and setting design, while another person, Danee, has been in charge of programming and designing the game. Actually They are finishing polishing the final version so that it can be released for free "soon" no bugs. In principle it seems that it can be played both on PC and on the GameBoy itself. It also has its own soundtrack.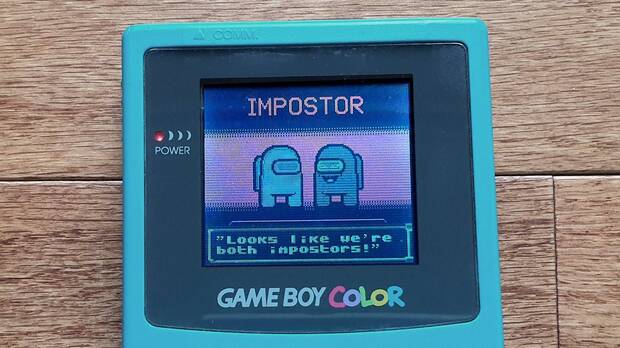 While this curious fan game is published, the Among Us original is available on a wide variety of platforms: can be played on devices iOS and Android completely free with ads (or paying to remove them), plus in PC, where it can be purchased on platforms such as Steam or Icth.io. It is also already available in the eShop of Nintendo Switch, where it has sold three million units, and reach Xbox Series X/S y Xbox One throughout this year.