Microids is getting the taste to relive classic sagas with more or less relation to the world of video games: after the surprising Asterix & Obelix: Slap Them All, a beat'em up 2D to be released this fall, and to announce the production of Flashback 2, a project in which Paul Cuisset himself, author of the original, is involved. today he announced that they are working on a video game of Marsupilami, the popular little animal from Andr Franquin's comics.
Is about Marsupilami: Hoobadventure, a 2.5D platformer to debut November 16 on PS4, Xbox One, PC, and Nintendo Switch both in digital and physical edition (on all platforms except computers). Today the first details have been released, such as having Spanish translation, and the first images have been shown, although we have not yet been able to see this new project in motion.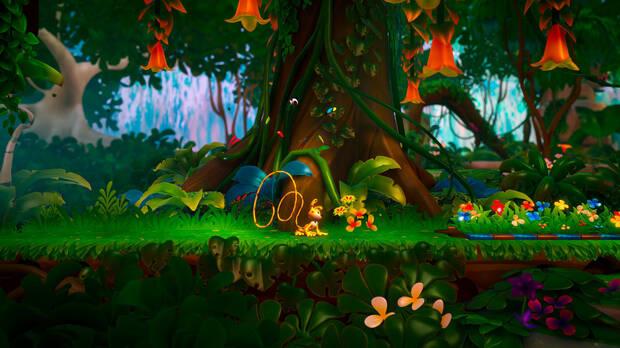 Two physical editions for PS4, Xbox One and Switch
The story of this game leads us to Palombia, the peaceful tropical forest in which they live Punch, Twister and Hope, the three Marsupilamis that we can control in the adventure. His tranquility is shattered when a sarcophagus sinks on a nearby beach and frees a ghost that curses all the animals except the three protagonists.
Together they will have to face the curse based on jumps, kicks and all kinds of habitual movements of the Marsupilamis. At the base, Marsupilami: Hoobadventure it's a game that seeks to attract all types of public, both children and adults, but also have a wayTime Attack You challenge more experienced players to finish the levels ASAP. It will also include a gallery with illustrations and secret dojos that we can unlock by finding feathers in the phases of the game.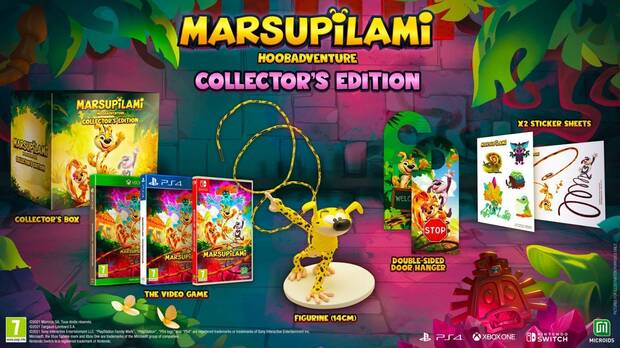 As we said before, Marsupilami Hoobadventure will launch in physical format on PS4, Xbox One, and Nintendo Switch. I will do it in two editions, one Tropical Edition to include the set, two sets of stickers and a sign for the doorknob, and another, Collector's Edition, which in addition to the above also includes a 14 cm tall figure of Marsupilami. You can see both in the gallery available at the end of this news.