The Elder Scrolls IV: Oblivion was originally published in 2006 for PC and Xbox 360, and on his fifteenth anniversary (which took place last March) a fan wanted to pay tribute to him by taking his iconic Imperial City to Unreal Engine 5, the powerful new version of the graphics engine from Epic Games. How impressive this port is that both assets as the textures are original from the Bethesda game, although with some tweaks to make them look spectacular.
Starting from the assets originals, Greg Coulthard used this mod to increase the resolution of the textures up to 4K. In addition, the relief of elements has been improved so that they have a better amount of detail and a more realistic appearance. And of course, it has also implemented the well-known Nanite technology from Unreal Engine 5 so that this version of the Imperial City of The Elder Scrolls IV: Oblivion looks like something out of a modern remastering.
Graphic enhancement without modifying your artistic direction
The result, as you can see in the video inserted on these lines, is truly impressive, and improves the graphic quality of the original game without spoiling the essence of its artistic direction by not modifying any element of the scene. In addition, thanks to the Lumen technology of Unreal Engine 5, this version of The Elder Scrolls IV: Oblivion it even has some other ray tracing effect. To capture this video, Coulthard has used a PC equipped with a graphics card 1660GTX 6GB, an Intel Core I7 4770K processor and 24GB RAM.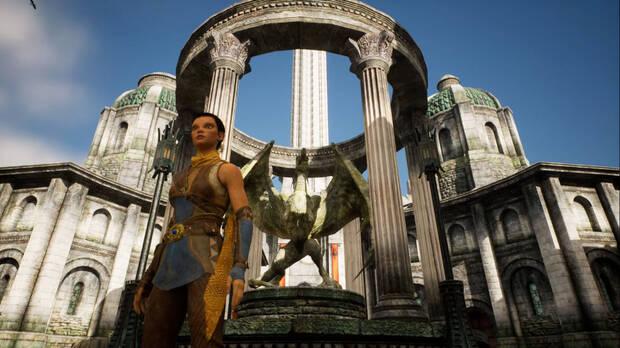 Perhaps this is the closest thing to a next-gen version of the The Elder Scrolls that we are going to see in a long time, because according to the words of Todd Howard, executive producer of Bethesda, the new game still has a long way to go: despite being announced in 2018, The Elder Scrolls VI It is still in an early stage of development, so we should not expect to see it on the market in the near future.