This week marks seven months since the launch of PS5 in Spain and since then we have seen a lot of movement in the market for unofficial peripherals, but perhaps this new command published by HEX Gaming brand is the most expensive we have seen so far (If we do not have that gold console with its respective luxury DualSense, of course). It is a new range of peripherals aimed at eSports players and, in reality, they are modifications of official controllers to make them more suitable for the competitive scene.
Obviously, such a modification does not come cheap; as well pointed out in GamesRadar, one of these controls amounts to US $ 289.99, which to the change in Spain would remain "only" in about 242 euros if it were not necessary to add management and shipping costs. Among some things and others, this peripheral for PS5 can be around 300 euros, a not inconsiderable amount for which you can actually buy another new generation console, such as Xbox Series S, that has just that market price and that it already comes with its own remote.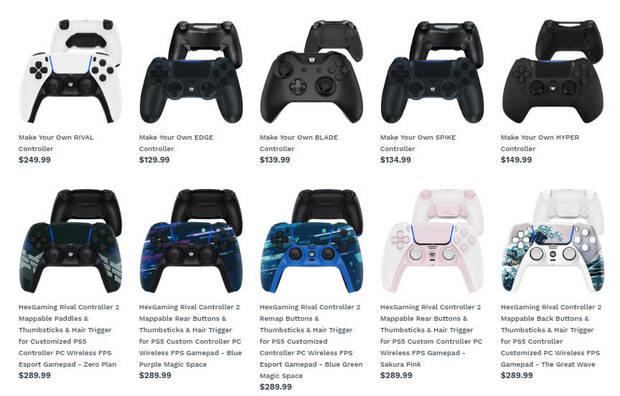 Interchangeable joysticks, customizable keypad …
Of course, this personalized peripheral does not pursue the same intentions as those that are included from the factory with the consoles, neither in Xbox Series S nor in PS5; If you visit its official website, you will see all the features that the company includes in DualSense so that they are suitable for competitive play: joysticks interchangeable in seconds, reconfigurable keypad, improved triggers Small details that the ordinary player may not notice, but that in the elite of the video game can make the difference between winning and losing a decisive match in a major tournament.
At the moment, this is the only option we know of to convert the PS5 DualSense controller into a peripheral suitable for eSports. At the official level the company has not yet taken any step in this regard, although it has already presented new peripheral models next-gen available in alternative colors, red and black, which will be available from tomorrow.