An email conversation between Phil Spencer, boss Xbox and vice president of Microsoft's video game division, and Tim Sweeny, executive director of Epic Games, makes it clear that Spencer still intends to bring the game in the cloud of xCloud to consoles from other brands, at least at the time the email is dated: August 2020.
Spencer wrote to Sweeney on August 7: "I wanted you to know that I have your point of view on xCloud on other consoles (I haven't given up), the free to play outside [Xbox Live] Gold (we will get there and I want to partner with you) and our ideas of Store rights as items that I am going to review with you to make progress. I am committed to it, but I am lagging behind. "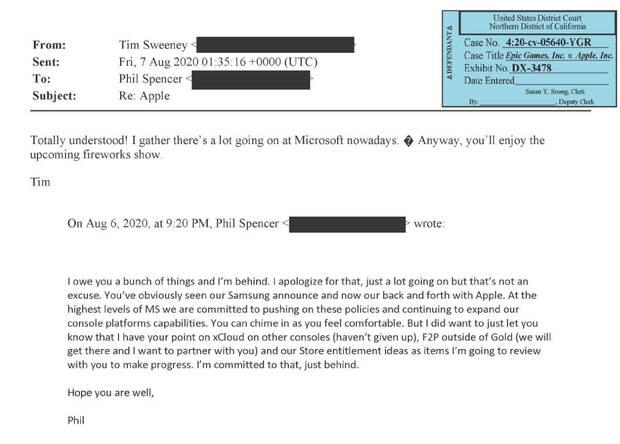 Microsoft announced on April 21 of this year that it is no longer necessary to pay for a subscription to Xbox Live Gold to play games. free online multiplayer titles; in promoting this novelty, Fortnitefrom Epic Games was on the front page. They have also announced a reduced rates on sales in the Microsoft Store Windows 10 and planned to do the same with the Xbox store.
Spencer's email responded to another from Sweeney, who was asking the Xbox boss about When did you plan to make multiplayer free? in the free to play and offered the Microsoft announce it together with the event Fortnite focused on Marvel that took place last August.
In the letter you can also read: "Epic has certain plans for the month of August that will be an extraordinary opportunity to highlight the value proposition of the consoles and PCs in contrast to mobile platforms and to incorporate new console users. "Eight days later was when Epic violated the regulations of the App Store and the Google Play Store, causing both stores to remove Fortnite.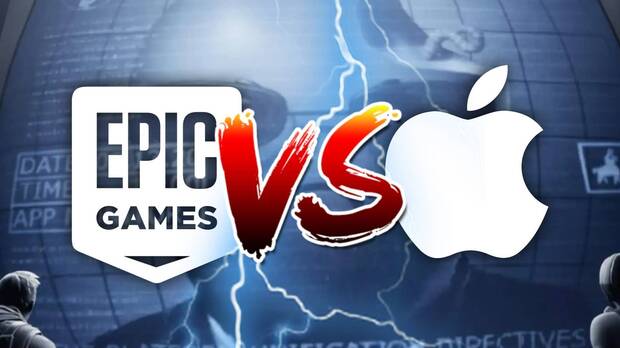 The lawsuit between Epic Games and Apple uncovers confidential information
The trial between Epic Games and Apple is revealing a lot of information that normally remains in the files of large companies, such as that companies have to pay PlayStation in certain cases to activate cross-play, what Epic Games paid in free games for the first year and what the temporary exclusivity of Borderlands 3.