The bet of Sony PlayStation for launching video games in PC seems firmer than ever and, as an example of this, in less than a year we have seen the launch of two titles so far exclusive to PS4 and PS5 as they are Horizon Zero Dawn (which came to computers last August) and Days Gone (to reach the computers of Spain and the rest of the world next Tuesday, May 18).
In fact, Sony itself has asked Valve to have its own pgina "Curator" on Steam, a page where approved video game magazines, companies or individuals can promote their favorite games or offer Steam deals. In the case of developers, they are usually pages in which they usually show all video games they have published in one place to make it easier for players to search or buy your products.
In the case of the PlayStation Studios page on Steam you can clearly see how There are 41 contents cataloged as "My Games". Within these contents there may be both complete games like expansions, DLC or soundtracks of which, at the moment there are only 25 visible on the page that correspond to Helldivers, Predator: Hunting Grounds, Horizon Zero Dawn, Days Gone (featured independently in the Upcoming Releases section) and all DLC for these games.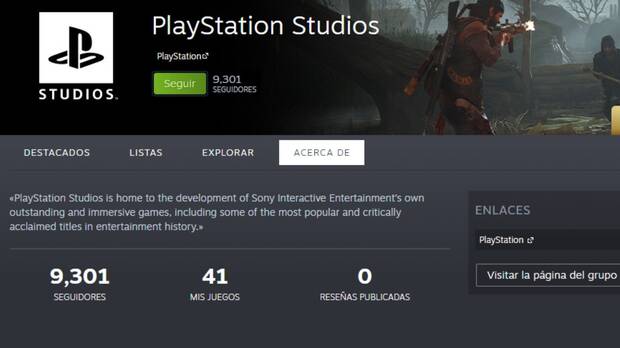 Therefore, with a simple mathematical account we can see that there are 16 PlayStation Studios PC content that has yet to be released and that appear hidden on Sony's Steam page. What we do not know is what those 16 contents correspond to.
Seize the opportunity to bring great games to more players
Precisely Jim RyanCEO of PlayStation spoke a few weeks ago about Sony's plans to bring more PlayStation games to PC, arguing that "there is a opportunity to bring great games to a larger audience and benefit the economics of game development that is not always simple. The cost of making games increases with each cycle as the caliber of the IPs has improved. It has also increased the ease of making it available to those who do not have a console so it is a fairly simple decision for us.".