Electronic Arts has confirmed that the computer version FIFA 22 will not be on par with the current consoles (PlayStation 5, Xbox Series X / S and Google Stadia), but with the consoles of the previous generation, PlayStation 4 y Xbox One. The publisher has not specified why they made this decision, but with FIFA 21 the same thing happened and they said it was not to increase the minimum requirements on PC. However, some users of the football simulator, as reported by the British division of Eurogamer, they are not happy with the decision.
On the subreddit dedicated to FIFA, user Kimokimoo100 has posted a post titled "PC Gamers, We Need to Do Something About This" and explains that "most of the PC gamers don't want to buy a new console just to play a game. "" PC gamers have to step forward and do something against EA and maybe they'll change their mind. "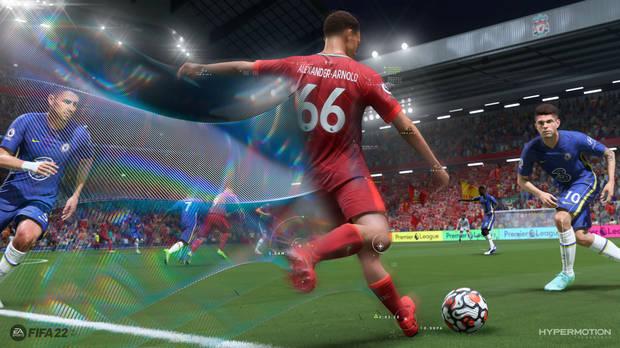 Another user of the same portal, Desmund977, reasons that the HyperMotion technology included in the versions of PS5, Xbox Series X / S and Stadia is "probably just a marketing gimmick, but the fact that PC will have [la versin] last generation again is unfairAnd he stresses that while the description of the PC version says the game "gets even closer to real sport with fundamental advancements from gameplay", the PS5 specifies that the" innovative technology of gameplay New Generation HyperMotion "achieves take every moment of the game further".
The aforementioned technology HyperMotion, according to Electronic Arts, gets the ffootballers move and behave more realistically in the field thanks to the use of motion capture (adding "more than 4000 new animations") and machine learning of artificial intelligence that manages to create "new animations in real time to create a realism of organic football".
FIFA 21 was an 'old-gen' version so as not to lose user base
By the end of 2020, Aaron MacHardy, producer of FIFA 21, said the PC version would not have the visual enhancements of the PS5 and Xbox Series X / S editions. "When we look at which generation [del juego] put on PC, we study our fans and what possibilities did they have with the hardware they had. And we have that information to understand what is the power of the PC out there in the worldIn short, if they increased the game's features, they left out part of their user base.
FIFA 22 arrive the October 1st to all platforms in Spain and the rest of the world. The Nintendo Switch edition will be Legacy version (updated templates, menu, stadiums and music). In addition, the upgrade from the past to the current generation will only be in the Ultimate Edition.