Google, Amazon, Facebook and now Netflix. All the big tech companies want a share of the growing pie in the video game industry. Although it remains to be seen how the pservice of streaming of movies and series, it seems that it will have something to do with PlayStation. At least that is what the images suggest dataminer Steve Moser found in the Netflix app for iOS.
Moser says the codename of the Netflix video game project is "Shark" (shark in English), and in fact, in the app there is an icon that represents a shark swimming on the waves. The other three images are a "N GAME" logo, with the n from Netflix; the cover art of Ghost of Tsushima, the PlayStation Studios and Sucker Punch Productions game exclusive to PS4 and PS5; and an indite rendering where they look two DualSense controllers, the pad that accompanies PlayStation 5.
Ah, twitters white image background bites me again. Here is the "N Game" logo. $NFLX pic.twitter.com/7STZYQ6I7m— Steve Moser (@SteveMoser) July 15, 2021
Netflix begins its path in video games
This discovery in the internal data of the application comes just a couple of days after it became known that Netflix has signed Mike Verdu, who has worked as head of EA Mobile supervising studios like Popcap Games (Plants vs. Zombies), and as vice president of AR / VR content (augmented and virtual reality) at Facebook (I was responsible for working with outside studios to launch games on Oculus.)
It is not the first time that the landing of Netflix in video games has been talked about. In fact, the company has already made its first steps with interactive content such as adaptations of Telltale Games' adventures based on Minecraft and the popular Black Mirror: Bandersnatch. In May, the header The Information He assured that he was working in a game download service similar to Apple Arcade, something that Stephen Totilo from Axios Gaming says it is the last thing he has heard.
Netflix has hired Oculus/EA/Zynga vet Mike Verdu to run their gaming operation, as first reported by Bloomberg https://t.co/NgNQWGfCCv Netflix wants to offer games as an incentive for subscribers. Last I heard, think downloadable games, not game-streaming https://t.co/l84Ayy9V6k— Stephen Totilo (@stephentotilo) July 14, 2021
Where, then, is the collaboration with PlayStation that the datamining? On the one hand, this same April Jim Ryan, CEO of Sony Interactive Entertainment, pointed out that they were working on a "Unique" cloud gaming technology Of which they will give more details soon, thus packaging a PlayStation Now that has not come to stand out as Xbox Game Pass.
On the other hand, you have to remember that Netflix has several agreements with Sony. I already had one with Sony Pictures Animations, but this April I signed another with Sony Pictures Entertainment that allows the platform to premiere, at least in the United States, Sony films (such as the one from Uncharted) after its theatrical release from 2022; remember that there will be a movie of Ghost of Tsushima.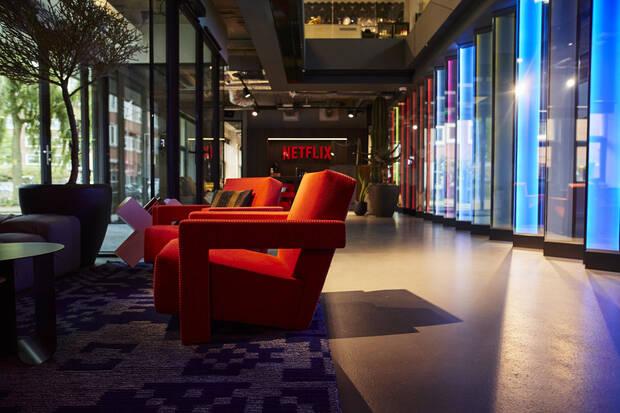 According to information from Bloomberg, el plan de Netflix it does not happen to release a dedicated service to games or increase the price of the subscription, but only add video games into service sometime in the next 12 months. The signature is recruiting development workers of interactive content, but has not yet established a strategy as an interactive content creator.