Blightbound prepares to debut next July 27th both in Spain and around the world, thus abandoning the early access phase in which it has been immersed since last year. Version 1.0 will be available later this month on both PC (Steam) as in PS4 y Xbox One. We are talking about a dungeon crawler multijugador, with a fantasy setting, which will allow us to face horrifying horrors with friends. Developed by Ronimo Games (Awesomenauts) and Devolver Digital, we have enjoyed a new advance that we leave you next:
Blightbound a dungeon crawler that debuts this July 27
Offering crossover and multiplayer play, both online and locally, Blightbound presents us with a story in which three brave warriors will have to "descend from their refuge on the top of the mountain and face the abominations of the Blight: the mysterious and corrupting mist that covers all the earth", we read in his description. "Explore handmade dungeons, face a whole terrifying group of mystical and monstrous enemies, collect valuable rewards and recover the fallen heroes".
In this way, we will not only improve our arsenal and skill set: we will also have the opportunity to increase the roster of characters, as we rescue the old legends (there are a total of 20). On the other hand, each player is in charge of playing a "very specific" role in the team: we can choose to be a warrior, an assassin or a magician, and take advantage of the different abilities and characteristics of each one of them. The team will have to face final bosses and solve all kinds of puzzles.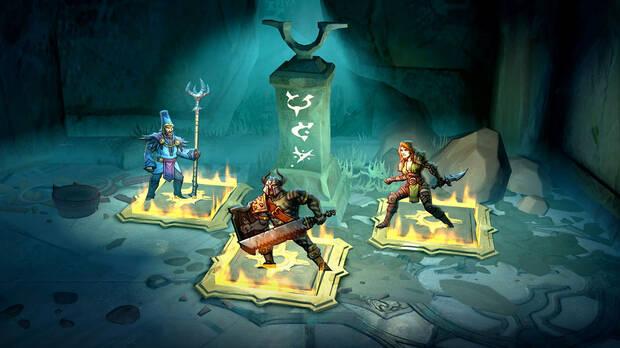 We will have to stand up to the abominations of the Blight
But not everything is fighting: we can also build our own mountain refuge; a base of operations that will help us recruit new artisans to craft more items and equipment and train your heroes. Our adventures, on the other hand, will unfold in three large areas full of dungeons, where we discover places like the creepy Gravemark, the oppressive Underhold and the unstable Blood Ridge.
We remind you that Blightbound will be available this next July 27 at PC (Steam) as in PS4 y Xbox One.