Only the title makes us think of the novel In the mountains of madness. The work of H.P. Lovecraft and its mythology are in charge of dyeing the proposal of the development study Carry Castle: Source of Madness, a 2D metroidvania roguelike to be available and PC through Steam this same 2021. A version is also planned for Nintendo Switch, to come later. We leave you with him new trailer presented by its developers:
Source of Madness, a new lovecraftian metroidvania
The adventure of Source of Madness takes us to Loam Lands: a twisted world that drinks from the influences of Lovecraft, which sits on procedural generation and machine learning AI. "Assume the role of a new Acolyte as you embark on a nightmare odyssey, "the developers say." Cosmic secrets of Loam Lands and the Tower of Madness, the mysterious citadel of the moon ".
The monsters whom we will face throughout our journey "they are never the same"Thank you that they will be invented by procedural generation and animated using an artificial intelligence neural network. We will have to jump into explore this labyrinthine setting, while we manage our resources and we improve our character with a skill tree, which allow us to access new spells and powers.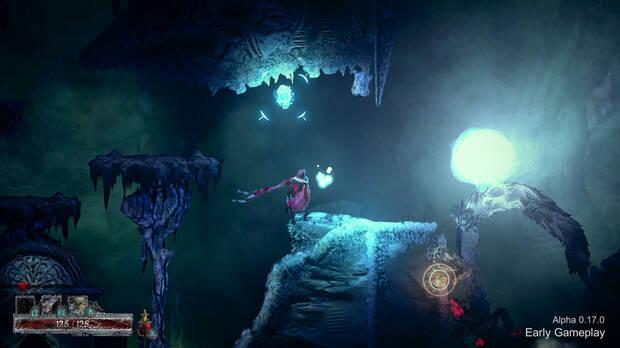 "Take on the role of a new Acolyte"
"The fascinating world of Loam Lands reveals a deep arcane tradition as players discover its many secrets", the developers detail in the description of the game. Source of Madness, the Carry Castle studio wanted to explore new territory and completely move away from their previous project: Everything Must Fall, a colorful puzzle and action game available for virtual reality (Steam).
At the moment, there is still no release date set for Source of Madness. The team hopes to release the title on computers later this year, with the Switch version coming later. You have more information on their Steam page.