Not much left for The Legend of Zelda: Skyward Sword HD premieres on Switch – specifically the July 16th– and that is why Nintendo Spain has wanted to remind us of the multiple improvements in quality of life that this version will have compared to the original game published ten years ago on Wii. And it is that this reissue will not only have improved graphics, but also with a profound facelift at the playable level that updates the work to give it a current finish. You can see said improvements in the trailer available below:
60 fps, button controls and other quality of life improvements
One of these improvements consists of the integration of the optional help of Fay, a character who, removing the kinematics, will only appear when we want to ask him for advice: our sword will shine when possible to ask for his help and we will be the ones who will choose whether to invoke it or not. Other improvements added to The Legend of Zelda: Skyward Sword HD also have to do with player support, such as ability to skip dialogs of new mechanics and other tutorials, or the simplification of the information of the objects.
At a technical level, we also found several improvements, such as game performance, which, when improved, achieves that The Legend of Zelda: Skyward Sword HD operate at a smooth rate of 60 fps. Of course, the controls have also been updated so that it is not necessary to play with motion control, as in the original Wii, adding the option to play only with buttons.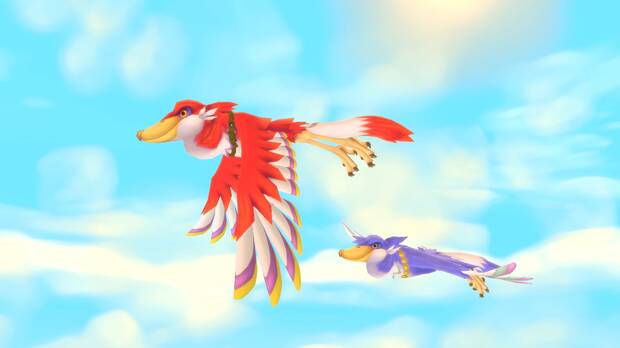 Regarding the quality of life improvements, things like skippable video scenes, fast-forwarding text or auto-saving are added features to this new version of the game, as well as the famous and controversial option to quickly travel from earth to sky and back from anywhere in the world. map, which is only available to those who purchase the 'Zelda and Pelcaro' amiibo.
As we said before, The Legend of Zelda: Skyward Sword HD coming July 16 to Nintendo Switch. You can read our advance here.