SNK has shown a new thriller and images of The King of Fighters XV what Yashiro Nanakase confirmed as playable character. The fighter joins the already confirmed Terry Bogard, Yuri Sakazaki, Andy Bogard, Chizuru Kagura, Kyo Kusanagi, Joe Higashi, Iori Yagami, Benimaru Nikaido, Meitenkun and Shunei. To arrive this year on platforms not yet confirmed, although it is expected at least the same ones in which the previous one was put on sale -PS4 and PC-. Yashiro Nanakase was introduced as the leader of the New Faces Team in KOF '97, and appeared in several more games as KOF '98, The King of Fighters 2000, The King of Fighters 2002 and in cameos of The King of Fighters 2003, KOF: Maximum Impact and others.
The developer ensures that this will be the KoF most ambitious of the veteran saga. The King of Fighters XV It is developed in Unreal Engine 4 and hopes to renew one of the most criticized sections of its predecessor, the graphics, but the team also wants to improve other multiple playable aspects and give a faster pace to the games. Their online game aspires to be among the best and for this they are working on a solution rollback that minimizes possible lag during online multiplayer. "You will be happy to hear that We have been working hard on an internal solution of rollback for The King of Fighters XV very early in development. There is still a lot of work so we can't make any promises, but be patient, "confirmed the producer.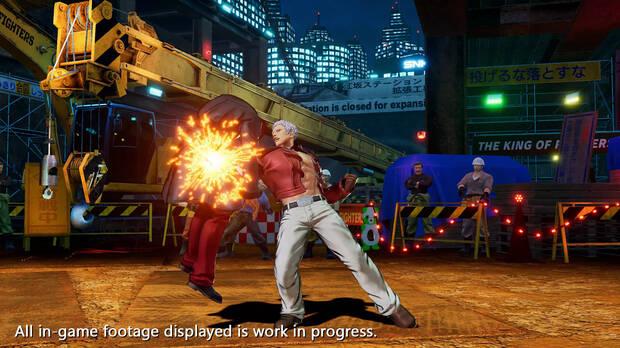 The return of a veteran 2D fighting series
The King of Fighters XIV It debuted on PS4 in 2016 with 3D graphics and a huge roster of fighters, plus an improved team 3v3 system. In its analysis we highlight the fun and charisma of the characters, although it did not become the most cutting-edge game of its generation.