The King of Fighters XV It was officially confirmed at the beginning of last year with the hope of launching in 2021, but finally those responsible for the fighting game recently announced that it will not be published until the beginning of 2022, although without specifying on which platforms. Now from SNK Corporation, responsible for the franchise The King of Fighters, have confirmed an agreement with Koch Media to bring this new installment to PS5, Xbox Series X/S, PS4 y PC.
Its launch on PlayStation consoles was more or less clear, considering that the previous game in the series, The King of Fighters XIV, was released first on PS4 and later on PC. However, thanks to the collaboration agreement with the distributor Koch Media, this new game will also reach Xbox Series X / S, although it seems that it will skip the previous generation of Microsoft consoles and will not be published on Xbox One. On computers it can be purchased both on Steam and in the Epic Games Store.
SNK and Koch Media enthusiastically celebrate the deal
Yasuyuki Oda, Chief Producer of the franchise The King of Fighters at SNK Corporation, has entered into this agreement in an official press release published by those responsible: "We are delighted to be working again with our overseas publishing partner, Koch Media. Through the Koch Media worldwide network, I believe that we can achieve fantastic results by spreading the appeal of The King of Fighters among game fans around the world. "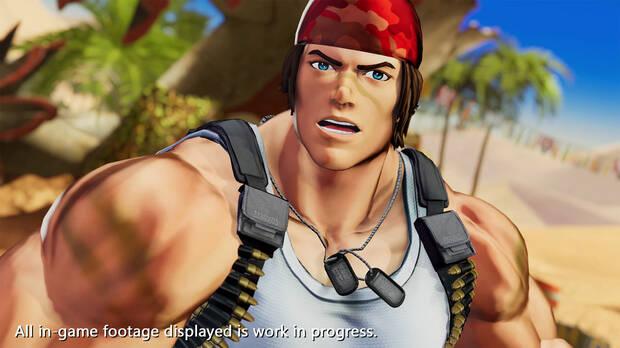 Koch Media, for its part, has shown its enthusiasm for this collaboration through statements by Stephan Schmidt, director de global partner publishing: "We are delighted to be working with SNK again and excited to support them with our local offices around the world. It is especially exciting to be able to work on such a legendary fighting game franchise. I am confident that we will achieve great things together for the digital launch and physical of this title ".
In this way, The King of Fighters XV will be released on PS5, Xbox Series X / S, PS4 and PC during the first quarter of 2022.