Ubisoft has published an extensive article on his official blog in which he reveals universe news The Division, a franchise within the Tom Clancy's series released in 2016 with its first video game for PS4, Xbox One and PC. Now the French company has announced that has several projects in the oven, including two new games: a free-to-play and a game for mobiles.
Ubisoft has announced that while their studios Ubisoft Massive and Ubisoft Bucharest work on new content from Tom Clancy's The Division 2, other teams in the company have been "exploring new ways to carry The Division more players ", something that has materialized in Tom Clancy's The Division Heartland, a free-to-play set in the universe of this franchise that launches between 2021 and 2022 for PC, consoles and cloud gaming. With this new free delivery it is intended to give "a completely new perspective to this universe with a new setting".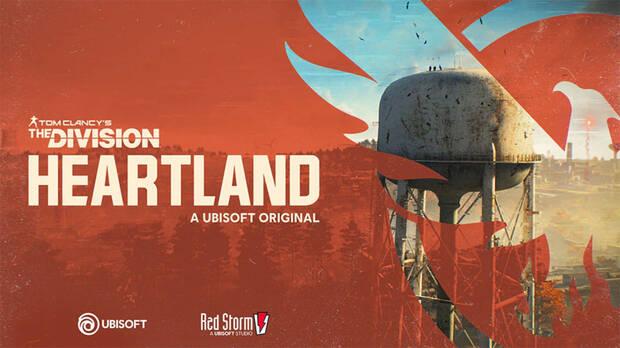 New free-to-play from The Division and a mobile game on the way
Tom Clancy's The Division Heartland is being dDeveloped by Red Storm, a Ubisoft studio whom we know from having worked on other titles of Tom Clancy's What Tom Clancy's Ghost Recon O Tom Clancy's Rainbow Six: Lockdown, although they have also collaborated on the two main installments of The Division. This new project is totally independent from the rest, they say from the company, and does not require previous experience in the franchise. Ubisoft has already opened a form for those who wish participate in early testing phases.
Precisely in this form it is possible to intuit that Tom Clancy's The Division Heartland can be played on PS5, Xbox Series X / S, PS4, Xbox One and PC, because they are the platforms available to select in the test, although the company has not confirmed what exactly they will be beyond computers.
As we said before, Heartland is not the only game of The Division in development: Ubisoft also has an installment in the series that will be released exclusively on mobile devices, a game with which they pretend "Bringing the Universe" of The Division to an Even Greater Audience. They have given little details of this project, although they have said that they will publish new information later.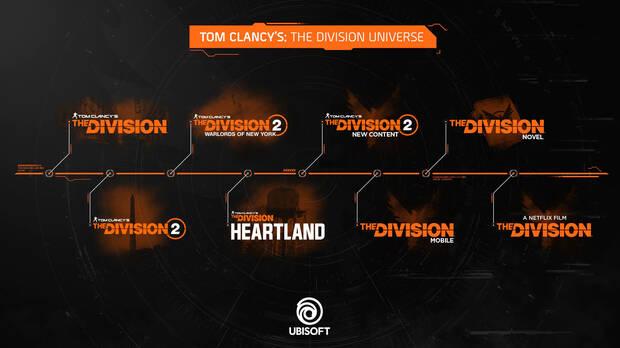 Netflix movie and new novel in the saga
In addition to expanding the universe of The Division With new games, Ubisoft intends to take the saga to new formats such as cinema with the already announced movie to premiere on Netflix: to be starring Jessica Chastain and Jake Gyllenhaal and directed by Rawson Marshall Thurber, feature a plot inspired by the events of the first game. This will be complemented with a new novel of the saga edited by Aconyte that narrate the events that occurred after The Division 2, exploring how the outbreak affected other regions of the United States.
No further details have been given on these two projects, but Ubisoft ensures that they will share new information as soon as they are ready for it.