The developer and publisher Sabec It seems to have found its niche in the convulsive catalog of the Nintendo eShop, the digital store of Nintendo Switch: applications or utilities own of stores of Android phones that have the ability to go viral on social networks. Behind the successful Calculator and the least known Xylophone (a digital xylophone), the may 27th will launch Spy Alarm.
The curious thing about this last application is that using one of the least used functions of the Nintendo Switch, beyond Ring Fit Adventure and in some minigames of 1-2-Switch. We talk about infrared sensor including right Joy-Con in its lower part, which in this case will be used to detect intruders in the zone.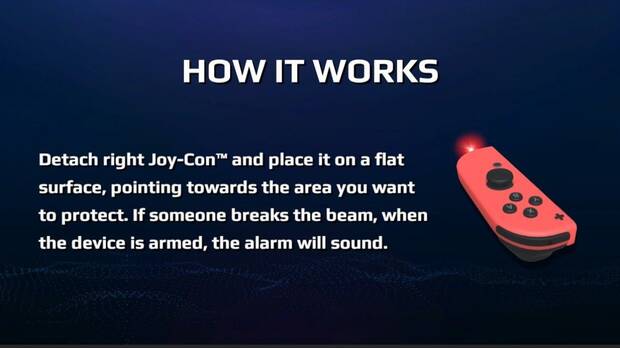 Spy AlarmAs its name suggests, it is used to place the Joy-Con on a surface. The IR sensor emit an invisible beam and sound an alarm on the console if someone crosses that ray. The program allows you to choose between four different alarms, set the IR sensor intensity and even record the number of times the alarm has gone off.
"How does it work? The spy alarm transmits an invisible infrared beam from the IR camera located on the bottom of the right Joy-Con. crosses with the beam, it bounces off the IR camera that sounds the alarm ", they explain from Sabec." The spy alarm works better if placed on the edge of a flat surface with a range of up to 1 meter and even more so when a white or reflective object breaks the beam ".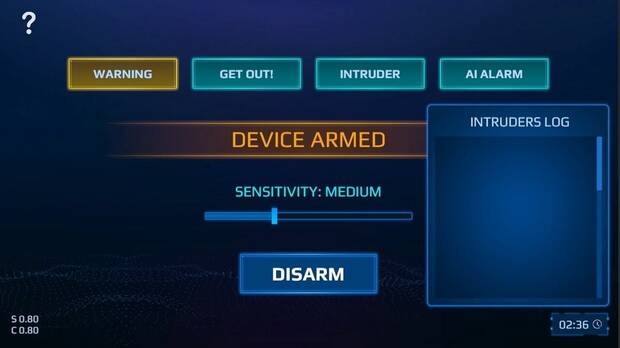 Does not appear in the Spanish Nintendo eShop
The product appears on the Nintendo eShop page in the United States, but our searches in the Spanish eShop did not return any results, so It remains to be seen if it is distributed in the European territory. Spy Alarm it has a price of 9,99 dlares.