MotoGP 21 launches April 22 on all consoles and PC. Milestone, developer of this motorcycle racing game, has commented to Wccftech some aspects of what it is like to work for a game that comes to computers, PS4, Xbox One, Nintendo Switch, PS5 and Xbox Series X | S, highlighting two issues: the comfort of working on the Xbox Series S model and the benefits of the PS5 DualSense.
Producer Matteo Pezzotti confirms that, despite using the Unreal Engine 4, do not take advantage of Nvidia DLSS or effects ray-tracing, but that "we are attentive", possibly to its next delivery. On PS5 and Xbox Series X they have been able to experiment with new features and there is room for improvement. "The most important thing we can offer in both is a stable 60fps experience, which for a racing simulator is very important. "
Asked about some kind of problem or difficulty in working with Xbox Series S -and its performance data-, Pezzotti answers that "There were no problems really, we were surprised by the ease of development in Series X and S. The latter aims at 60 fps with a dynamic resolution of 1440p".
Using the DualSense to improve immersion
Regarding the DualSense, the PS5 controller, the producer says that "it is amazing and has given us the opportunity to implement in command a lot of reactions. We have different vibrations for surfaces and also when the player changes gears. The triggers have different resistances to simulate a throttle and brake, and it also vibrates to indicate the loss of grip of one of the wheels. "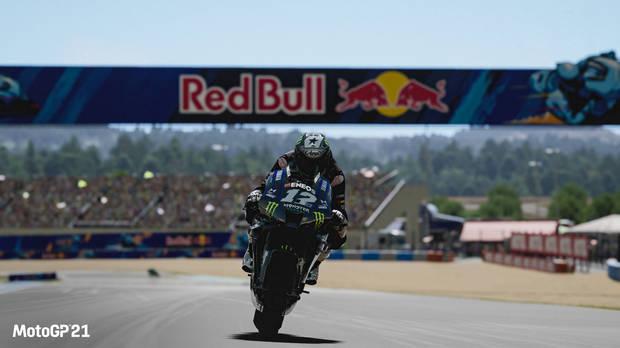 Among the modes of this year we find Career Manager that offers a more difficult path than in previous installments, "but at the same time more personal", according to the editor. Players can start at the bottom, with a Junior Squire. MotoGP 21 also makes improvements in control and simulation. The pilots must be attentive to the temperature of the brakes and the suspension system has been retouched, among other aspects.