The editor Curve Digital and the developer Neon Giant have announced the release date of The Ascent: be available in Spain and the rest of the world on July 29 on PC, Xbox Series X / S and Xbox One. The cooperative action RPG for up to four players will debut on day one in Xbox Game Pass for both console and computer. It can be pre-ordered in the Microsoft Store and on Steam for 29.99.
The players, in lonely or even with three friends ms, explorarn la arcologa The Ascent Group, una metrpolis cyberpunk open world and with a vertical architecture. Overnight, the company that controls both the city and its inhabitants closes, and that is where to start a narrative directed adventure with clashes inspired by the shooters double lever and with RPG customization.
Neon Giant, el Swedish team of 12 developers responsible for the title, have announced that the game will run at 60 frames per second and what "permite 4K complete" on Xbox Series X. However, they have not specified how it will run on Xbox Series S, Xbox One, and Xbox One X, nor have they discussed possible features unique to the PC version.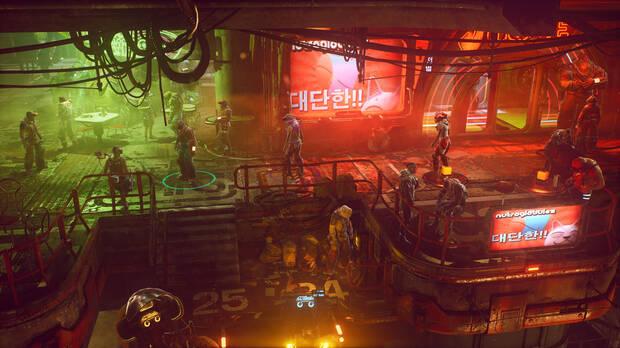 An action RPG with "something for everyone" players
Arcade Berg, creative director and co-founder of this sagas veterans study like Gears of War, Bulletstorm Y Wolfenstein, promises that the title "allows all players have fun with the element of gameplay they are most interested in. "" Whether you are someone who enjoys exploring every corner, who loves thrilling combat, or if you are drawn to the story and plot context, we have tried to put something for everyone in The Ascent".
Tor Frick, also co-founder and creative director, explains in the same press release that they carry three years developing the title, the first of his study: "We have a very passionate and dedicated team, and each person in the studio has brought something great new to the overall experience […]".
On Vandal we have been able to play The Ascent during the first couple of hours about the adventure and we tell you what this first contact seemed to us in our impressions.