Fumihiko Yasuda, boss of Team NINJA by Koei Tecmo and responsible for the next compilation Ninja Gaiden: Master Collection has anticipated in an interview with Vandal how would a new Ninja Gaiden in case the saga returns in the future: focused on action, but collecting inspirations from Nioh, online games and other titles that Yasuda has worked on.
"I would like it to be a game that maintains the essence of a pure action game"Yasuda replies, asking him what new functions a new Ninja Gaiden, "but would also use the experience that I have acquired with the saga Nioh and collaboration with other companies in the RPG and / or online elements and from exposure to various artistic designs. "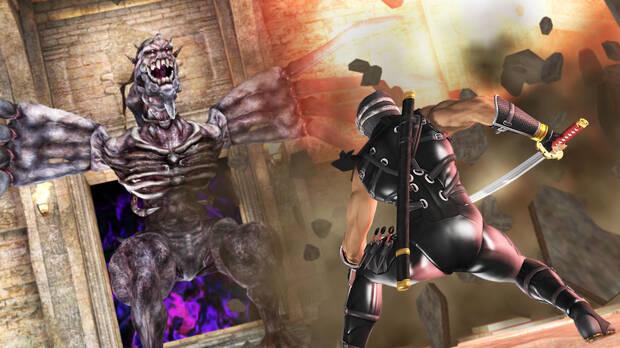 In the interview, conducted by email, the Japanese director, screenwriter, designer and producer assures that "there is a future for him hack and slash", although he admits that to be mutating as usual in the different video game genres: "I think it is a category that continues to evolve by adopting different forms through various crosses with different genders".
Master Collection operate at 4K and 60fps on intergenerational consoles, PS5 and Xbox Series X / S
Yasuda has also told us why the Ninja Gaiden included in the compilation are the Sigma, the difficulties involved in including multiplayer modes and and the absence of it from Ninja Gaiden: Dragon Sword (the original title released on Nintendo DS in 2008).
Ninja Gaiden: Master Collection arrive in digital format (in Spain and the rest of the West there are no plans for physical editions) the June 10th to PC (Steam), PS4, Xbox One and Nintendo Switch. Function, according to Yasuda, at 4K y 60 fps en PS4 Pro, PS5, Xbox One X, Xbox Series X y Xbox Series S. All the costumes and modes introduced in Sigma More and Sigma 2 Plus, while solving the downsides of framerate and the errors of input of those PS Vita titles.
The questions for this interview have been made by Carlos Leiva.