Tatiana Delgado placeholder image, co-founder of the independent studio Out of the Blue Games and director of Call of the Sea, receive the I CIMA Games Award for Talent in the Video Game Industry next Saturday, July 17 at the closing ceremony of the Celsius 232, the festival of terror, fantasy and science fiction that is held annually in Avils, Asturias.
This is the first awards ceremony dedicated to the video game industry of the Association of Women Filmmakers and Audiovisual Media, a professional association created in 2006 "to promote an equal presence of filmmakers and professionals in the sector, contributing to a balanced and realistic representation of women within the content offered by the medium," according to CIMA.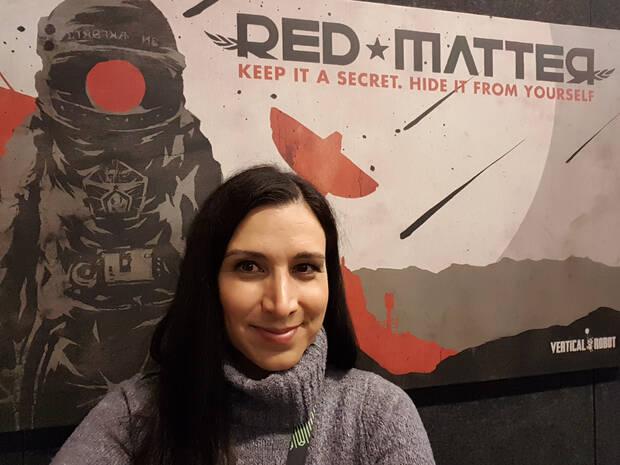 The association has awarded the award to Delgado because he is one of "our STEM talents" and "one of the reference names in the world of videogames in Spain ", as well as" a mirror for young women who aspire "to enter this sector. His latest work is Call of the Sea, a narrative puzzle adventure that arrived last December on PC, Xbox Series X / S and Xbox One (in May on PlayStation) with a notable reception from critics.
He started in the industry in 2000 working in a port for xbox Blade
Its beginning in the sector was in Rebel Act Studios, where I worked on the canceled port from Blade: The Edge of Darkness for Xbox, Ultimate Blade, designing levels and writing the script; as well as acting as a game, environment and narrative designer for an asymmetric multiplayer RPG game.
From there she went as a level designer to Enigma Software Productions (Angels vs Devils, Alien Spidy, Trauma), and subsequently to AKQA, where she worked as a game designer for The Lost Ring. Later he went to Zinkia, where i designed Pocoyo Racing>/r> y Hello Pocoyo for Nintendo consoles.
In the renowned Madrid studio Tequila Works I spent two years: as a senior game designer for Rhyme during pre-production, the same role he played in the zombie game Deadlight. She was a design director and came up with the original idea for another canceled title: Ghostworld: Tales of the Unspeakable.
After a few months in The frequency working on gamification apps, I spent a little over a year on Gameloft as lead game designer for Gods of Rome; and another year and three months at King (Candy Crash Saga) developing a new unannounced title. Confund Vertical Robot, where she worked until mid-2018 as design director at Daedalus y Red Matter, a lauded adventure for virtual reality. Finally, he has founded Out of the Blue, whose first game was sponsored by Microsoft and included in Xbox Game Pass.