On July 14, the National Day of France is commemorated, in memory of the storming of the Bastille on July 14, 1789, which ended the absolute monarchy in the country. The platform GOG He wants to join the party and, to do this, he has launched a sales campaign in French games. In addition, give away to the players Syberia Y Syberia 2 through your store for a limited time. Created by the recently deceased Benot Sokal, we are facing two classic adventure games, where the narrative is interspersed with the solving of puzzles and a captivating atmosphere.
Let the celebrations continue with a wonderful 72H #GIVEAWAY on Bastille Day!

Get these 2 amazing adventure games by the late Benot Sokal.

🥐 https://t.co/m1GIKu0136 pic.twitter.com/9LBBTIsozY— GOG.COM (@GOGcom) July 14, 2021
GOG celebrates the National Day of France with sales
The games of Syberia star Kate Waker, "an ambitious young lawyer from New York" who receives a curious task: manage the sale of an old automaton factory hidden in the alpine valleys. "Little did he imagine, when embarking on this task, that his life would turn around", we can read in the synopsis. "In his attempt to locate Hans, the genius inventor, the final key to uncovering Syberia's secret, traversing both land and time in a trip that will call into question everything you value".
In 2017 it was put on sale Syberia 3, while the fourth installment baptized as Syberia: The World Before aims to debut this same 2021 on PC. The prologue, in fact, can be played now for free via Steam, for players who want to know more about this rich universe created by Sokal. The cartoonist died at the age of 66 after a long illness; from the Microids development studio, where he was an art director, argue that his work "I greatly contributed to the advancement of the video game environment".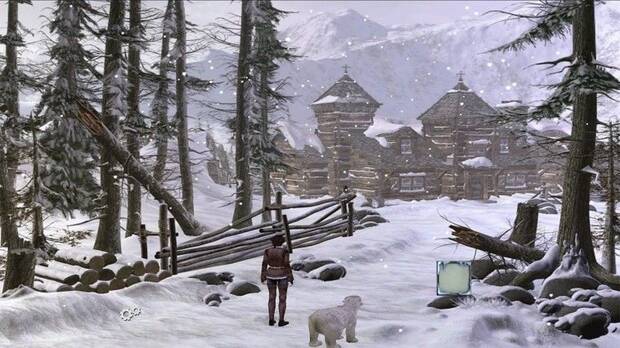 GOG discounts on French games
So that you do not miss other discounts that are part of this promotion, we leave you under these lines other titles that you can find discounted in GOG as part of this initiative. Remember that you only have to visit their website in the following link.
Beyond Good & Evil

by 1.29

Rayman Forever

for 0.99

A Plague Tale:

Innocence for 12.19

Greedfall

by 17.49

Prey:

Digital Deluxe Edition for 17.49

Dead Cells

for 17.89

Dishonored:

Complete Collection por 31,99

The Surge

by 5.29

Absolve:

Deluxe Edition for 8.79

Ghost of a Tale

for 11.39

Tom Clancy's Splinter Cell

by 1.29