Samsung, who will make the OLED screen of the new model of Nintendo Switch according to information from Bloomberg, announced last month January your intention to carry your OLED technology beyond the smartphone market, mentioning industry segments such as laptops, automotive and "video game consoles".
The youtuber "Doctre81" (va NintendoLife) has published a video in which he recovers a statement from Samsung from the beginning of the year, arguing that it gives weight to the information that this supposed Nintendo Switch Pro will have a screen of seven inches (The current standard Switch has a 6.2-inch screen and the 5.5-inch Lite model) made by Samsung. The aforementioned content creator leaked the existence of Apex Legends on the hybrid console in February 2019, almost a year and a half before it was officially announced.
"From now on, we turn on aggressively position Samsung's OLED technology across market sectors promising that will take us beyond smartphones, "says the South Korean company in a press release dated January 9, 2021 where these sectors are mentioned: "laptop computing and notebooks, automotive and video game consoles ".
Samsung's screen for the new Switch will be rigid OLED
The aforementioned report of Bloomberg reported that the Samsung panel, OLED rgido, will have a size of seven inches with a resolution of 1280 x 720 (720p). They also ensured that the console could emit a signal 4K when connecting to a TV the monitor. One insider points out that 4K resolution will be achieved thanks to Nvidia DLSS 2.0 technology.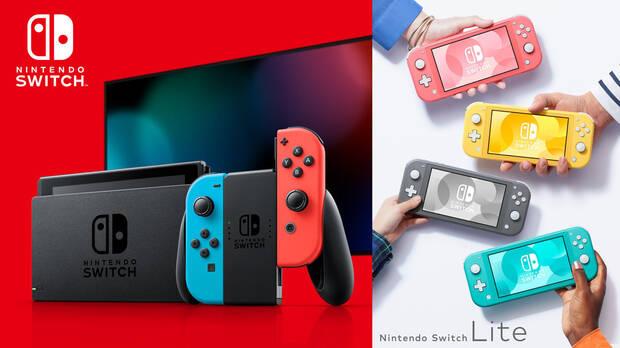 Last week the middle GameReactor reported that Nvidia plans to stop production of the Tegra X1 Mariko chip this year; This is the SoC used by the current Nintendo Switch and Nintendo Switch Lite. Neither Nintendo nor Nvidia have corroborated this information. The Japanese company said in January that they do not plan to announce a new Switch "soon".