We return with a new review of the sales of consoles and games in physical format in Spain, with the figures of February 15-21 in which Super Mario 3D World + Bowser's Fury for Switch it was again the best-selling game of the week, and PS5 the best-selling console.
Sales week 7: from February 15 to 21
1. Super Mario 3D World + Bowser's Fury (Switch)
2. The Last of Us Parte II (PS4)
3. Fallout 76 (PS4)
4. Ring Fit Adventure (Switch)
5. Spider-Man: Miles Morales (PS5)
6. Minecraft (Switch)
7. Pokémon Sword and Shield (Switch)
8. Animal Crossing: New Horizons (Switch)
9. Mario Kart 8 Deluxe (Switch)
10. Grand Theft Auto V (PS4)
The best debut so far this year repeats at number 1
As we told you yesterday Super Mario 3D World + Bowser's Fury It has been the best debut so far in 2021, and this week he returned to make a great data, with 14,200 units, which brings you closer to almost 70,000 units in just two weeks. Knowing that the great successes of Switch have a great long-term performance, this game suggests that in the coming months it will end up adding a very important sum of copies sold in our country.
In second place repeat The Last of Us Parte II thanks to its price reduction, although with a figure very far from that of number 1, with 3000 units sold, more than 380,000 since it went on sale in June of last year. The top 10 surprise stars her Fallout 76 of PS4 that thanks to a huge price reduction, has been able to get for about 8 or 10 euros, it sneaks into the top 10 with 2,800 units sold.
The other surprise of the top stars it Spider-Man: Miles Morales of PS5, since after many weeks we see a game from this console at the top again, coinciding with the fact that it has been a very strong week in sales of the new Sony console, as we will now explain.
PS5 super this week the 10,000 units
As we have been explaining for months, PS5 continues to arrive at the stores in small waves, more or less large, and this 11,800 units (11,150 of the model with disc reader, 650 of the digital one), which served to be indisputably the best-selling hardware of the week.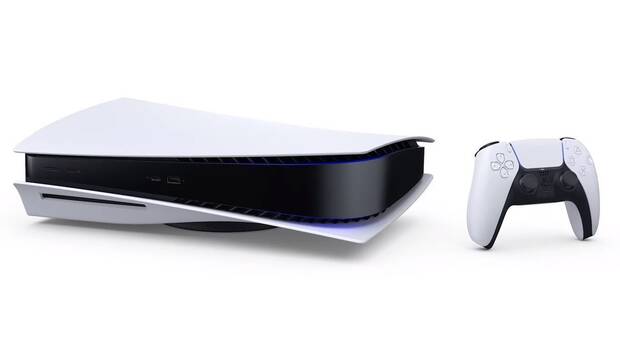 They follow him Nintendo Switch with 4300 units, Xbox Series X with 1250, PS4 with 1150, Xbox Series S with 700 and Xbox One with 100 units. As we said a couple of days ago, this 2021 the fight between Switch and PS5 to be the best-selling console is going to be very exciting.