Rogue Games and Wonderful Lasers have announced that Super Impossible Road llegar este ao a PlayStation 5, Xbox Series, PlayStation 4, Xbox One, Nintendo Switch y PC. The title was announced in 2015 for PS4 and PC, but years passed without news of its progress and mentions of these platforms disappeared when it was launched on the Apple Arcade subscription service in 2019. Now reaching all consoles and computers, with improvements graphics in the new generation: real-time shadows and reflections, volumetric light and 120 images per second. The images that we show you in the news belong to these more powerful versions.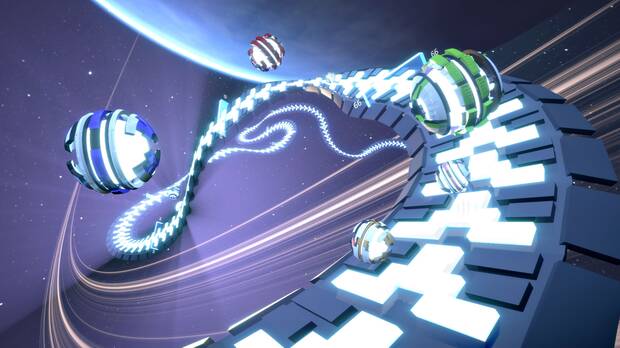 It is a speed game on roller coaster type circuits where you also have to play dirty. "Master the curves on dangerous tracks that twist and wind over beautiful galactic backgrounds. Defeat your rivals in the void of outer space. Hit hyperdrive with temporary turbo boosters. And take every opportunity to get out of the way on tracks that are like roller coasters, skirt portals and checkpoints, and pass over your opponents on the way to first place and glory. "This is a sequel to Impossible Road with new modes, online games and much more.
Its characteristics
Super Impossible Road allows multiplayer for eight users, there is a career mode with dozens of levels and different rules, a campaign for one player with leaderboards and the circuits are generated by procedures -you will not find two alike-. Vehicles can be customized to enhance their performance and their techno-friendly soundtrack.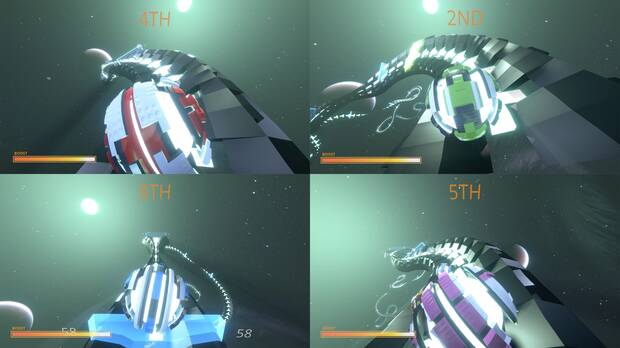 The iOS version, which runs at 60 fps on most modern devices, is compatible with controllers, including those for PS4 and Xbox One, in addition to split screen multiplayer for four users.