Dotemu announced today that Streets of Rage receive Mr. X Nightmare, its first DLC, on June 17 on all platforms on which the base game is available, that is: PS4, Xbox One, PC and Nintendo Switch. The company has also confirmed that the price of this additional content will be 7,99 euros in Spain.
In addition to this announcement, Dotemu has also revealed that on September 28 she will be putting a new physical edition from Streets of Rage 4 to include all the content of Mr. X Nightmare on the cartridge or disk itself, in addition to the original game obviously. It will be distributed by Merge Games and your pre-order is available starting today.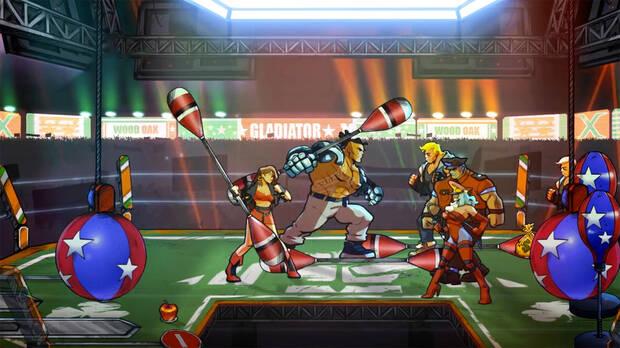 New mode, three new characters, moves, weapons and more
Along with these two pieces of news, Dotemu has also released a new trailer for Streets of Rage 4 focused on your new Survival Mode, one of the main novelties of Mr. X Nightmare: it is a kind of modality roguelike that challenge us to overcome a series of levels choosing between two special abilities each time we survive one. You can see this mode in action below:
In addition to Survival Mode, Mr. X Nightmare includes three new characters (Estel Aguirre, Max Thunder and Shiva, from whom we have already seen a wide sequence of gameplay), new movements and weapons, and new songs composed by Tee Lopes. On the same day the DLC is released, a free update for Streets of Rage 4 will be released bringing new features for all players: a new Mania + difficulty level, new color palettes for the characters, changes and tweaks to balance the game's combat, and a new training mode with tutorial.
Streets of Rage 4 was originally published in April of last year and since then it has been quite a success both sales, with more than 1.5 million downloaded copies, and criticism: "It is not easy to recover the essence of a classic title, and here it is not only maintained, but is improved with small details to give it more depth and , if possible, further increase its replayability ", we said in our analysis.