Steam Deck faces a problem similar to that of the Steam Machines, the desktop consoles with computer components that Valve launched in 2013: the game compatibility. Gabe Newell's company has promised that players will be able to enjoy the entire Steam catalog, but unless something changes in SteamOS heading into launch, there are some very popular games that will not be supported unless we install Windows on the device.
The portable machine will arrive with Steam OS 3.0, a revision of Valve's Linux-based operating system. In addition to multiple improvements in the interface, which will be adapted to a screen smaller than that of the monitor or television, it adds a improved version of Proton, allowing you to emulate games developed for Windows.
From Valve they define Pronto like this: "[…] a compatibility layer that makes it possible run your games without the developers needing any adaptationsHowever, since PC Gamer bring up the database ProtonDB, which gathers community feedback to clarify how well Proton works.
The database states that of the ten most popular games on Steam right now, half does not work with Proton. These are online titles like PlayerUnknown's Battlegrounds, Apex Legends, Destiny 2 Y Rainbow Six Siege. There are two others in the top 10 that work, "but sometimes it hangs or has problems, preventing you from playing comfortably": it is Grand Theft Auto V Y Tale of Immortal.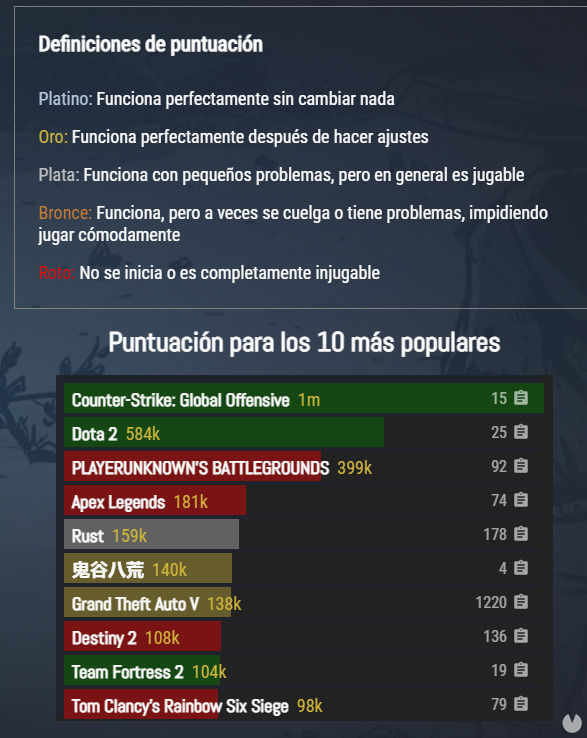 The compatibility percentage is high, but the problem is in the anti-cheat software
ProtonDB highlights that of the 18,875 that have been registered in its database, 15,315 work. In fact, 79% of the 100 most played titles on Steam and 76% of the 1000 most played titles run smoothly or with minor issues on the current version of SteamOS. The problem is in the software antitrampas: some online games start, but not their solutions anti-chetso that you cannot log into the servers.
Valve is aware of this and on the official Steam Deck website they say they are working on a solution: "For the Deck, we are greatly improving game compatibility with Proton and the support for anti-cheat solutions, working directly with the vendors. "However, they do not promise that those titles will be compatible. The ball is on two rooftops at once: Valve's, but also anti-cheat software providers.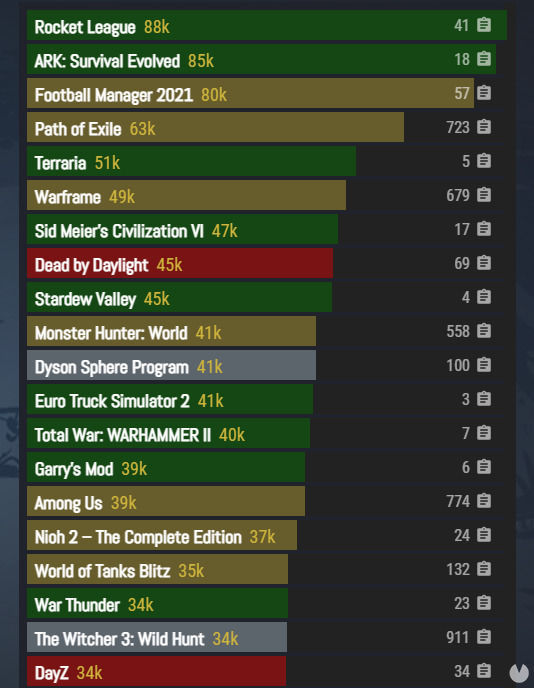 Of course, this is not to say that the Steam Deck is useless to power those games, but it does make progress more cumbersome. Nothing prevents installing Windows on the machine and run these titles from there, but thus the integration of the Steam OS 3.0 interface is lost and it will be necessary to make adjustments for the buttons, among other things.
Steam Deck opened its reservations last Friday, and since Sunday any user with a Steam account can reserve it. The first consoles were will distribute from December, but currently Valve says that the expected availability of the order is for the first quarter of next year. It is sold in three models: 64 GB (419), 256 GB (549 euros; with NVMe SSD) and 512 GB (679 euros; NVMe SSD and anti-reflective screen).