A few hours ago Valve has surprised everyone with the announcement of Steam Deck, a on the console portal that will allow us to enjoy our library of Steam games anywhere, and that we can also connect to a monitor or TV through a docking station, which will be sold separately.
Unlike a traditional console like PlayStation Vita or Nintendo Switch, Valve has confirmed that Steam Deck be an open system, so that we can install the software we want, including any operating system. It will come installed as standard SteamOS 3.0, based on Linux, to be fully compatible with all Steam games, but they have already confirmed in an interview with IGN that nothing prevent us from installing any software, which includes use the competitor's store, Epic Games Store.
The Steam store will come installed as standard
Along with SteamOS 3.0 will come Steam store installed, which allows us to buy and download games, either in the internal memory of the console or on a microSD card that we can use. From this store we can access our Steam catalog, continuing our saved games in the cloud as well as accessing traditional Steam services, such as chat or the community.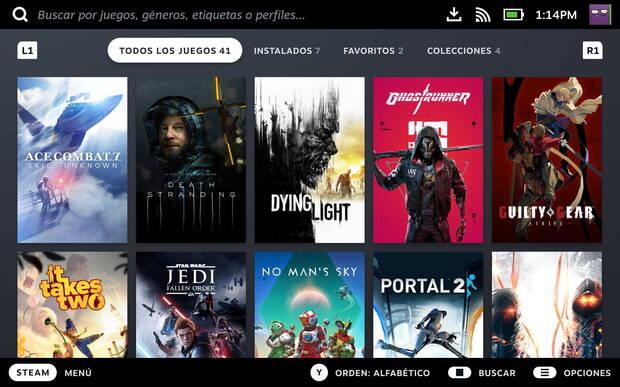 As we already know, we can install all kinds of software, which includes games that are not in the Steam store, emulators, all kinds of applications or as other operating systems have already confirmed. We will have to wait to find out how easy it is to perform all these types of actions, but Valve has already made it clear that we can use our Steam Deck as we want.
Tomorrow the reservations will be opened
Tomorrow friday July 16 at 7:00 p.m. (Spanish peninsular time) reservations will be opened Steam Deck, which will be available in three different models: one of 64 GB eMMC por 419 euros, another of 256 GB NVMe SSD for 549 euros (memory is faster) and the most expensive is the 512 GB NVMe SSD for 679 euros, the latter also has a premium anti-reflective screen. You can access the reserve from the following address.