As has happened in recent months with many technological devices, especially in the video game sector, speculators they are rubbing their hands with the resales of the Steam Deck. All this despite the measures taken by Valve to avoid it.
After seeing devices like PlayStation 5, Xbox Series X and Nvidia's GeForce RTX graphics appear on portals like eBay to prices that multiplied the recommended, this Saturday we wake up with the auction house full of sales of Valve's portable console to prices that exceed 1000 euros and sometimes they are close to 2000 euros.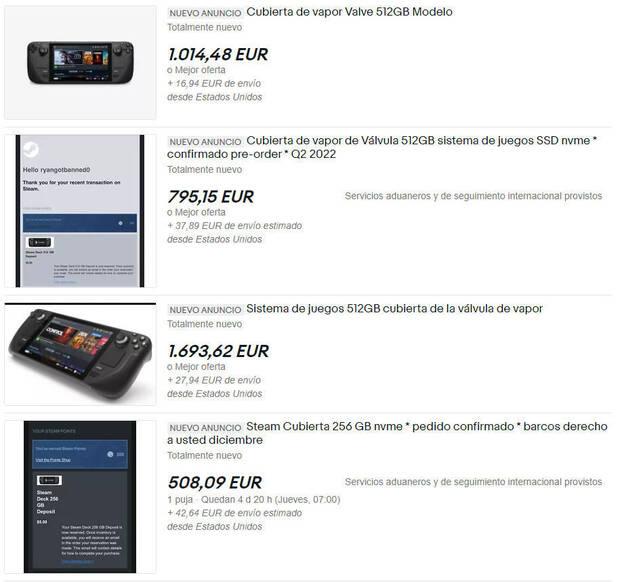 Valve opened Steam Deck pre-orders on Friday, July 16 at 7:00 PM PST; As expected, the web was full of glitches that made purchasing difficult due to the high flow of connections. The first reserves estimated a delivery date, unsecured, for December of 2021. At the time of writing this news, the three available models have a "expected availability" for him first quarter of 2022.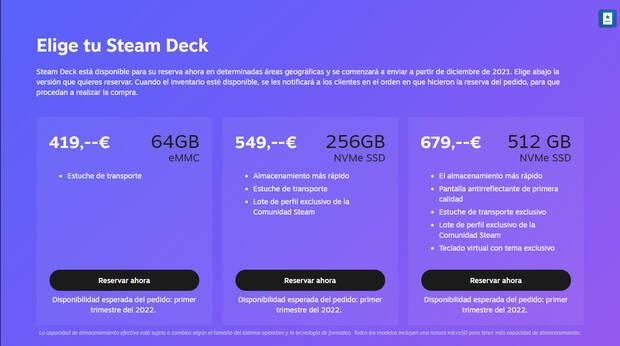 A quick search for "Steam Deck" on eBay returns results like 512 GB version for 1014.48 euros (the official price is 679 euros), another of the same model for 1693.62 and even for 2117.03. It is remarkable that not all of them promise to be delivered in December. In fact, there is an offer that lists that same model for 795.15 with a shipment scheduled for the second quarter of next year. There is also speculation, although in less quantity, with the other two models: that of 64GB is sold for up to 762.13 and there are several of the 256 GB that exceed 1000.
As we said, the console or portable computer can be reserved without problems at the official price from Steam. But it should be noted that Presales are only open in four territories: the European Union (including Spain), the United Kingdom, the United States and Canada. Anyone interested in the machine who resides elsewhere must wait or go through the hoop of eBay and other similar websites.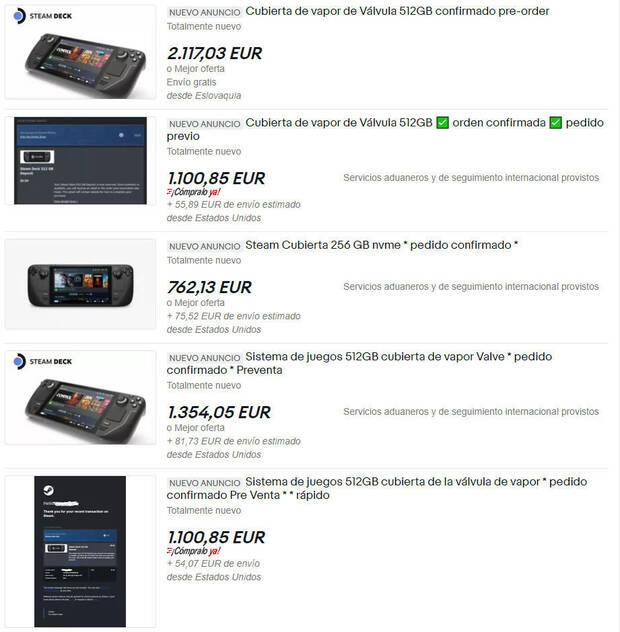 Valve has taken steps to fight resellers
Gabe Newell's company, aware of what has happened in recent months with speculation on video game hardware, implement measures To avoid bots Automated and organized groups can buy the entire stock for resale.
Only those users who made a purchase in the digital store before June 2021 could reserve Steam Deck, a as it ceases to be in force this Sunday.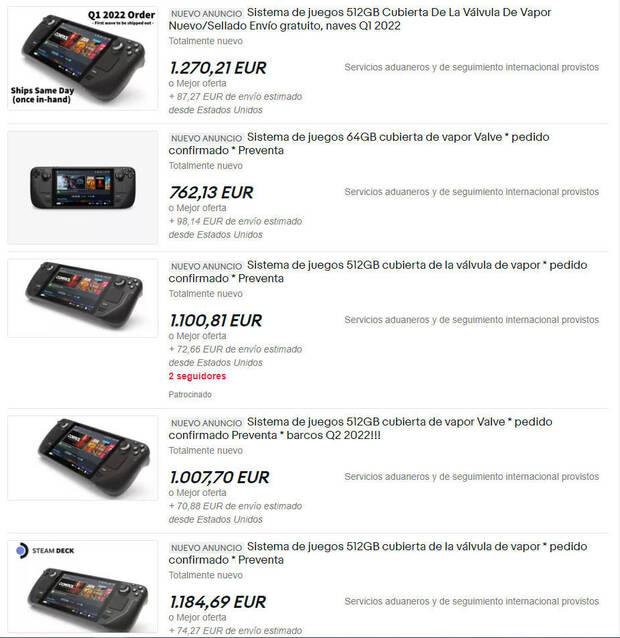 In addition, the presale is priced at 4 euros (Refunded if canceled in the first 30 days; or refunded as Steam wallet balance if canceled later). Can only be booked one machine per Steam account. Of course, it must be taken into account that the reservation does not guarantee to receive it in December.
"When you do a reserve, you will be listed"They say from Valve, who clarify that the list is different for each region." Once the inventory is available, you will be send an email following the order in which the reservations were made ".