The design of the PlayStation 5 is somewhat different from what we are used to during the last generations of consoles and it is likely that more than one player has doubted how to position the console and its stand in a horizontal or vertical position. When it is placed horizontally – with the help of a base – the slot with the Blu-ray disc reader should be at the bottom, on the left. Obvious? Maybe not so much, because Some consoles are still seen in the wrong direction even by who should know the console best: Sony, or at least, your marketing team.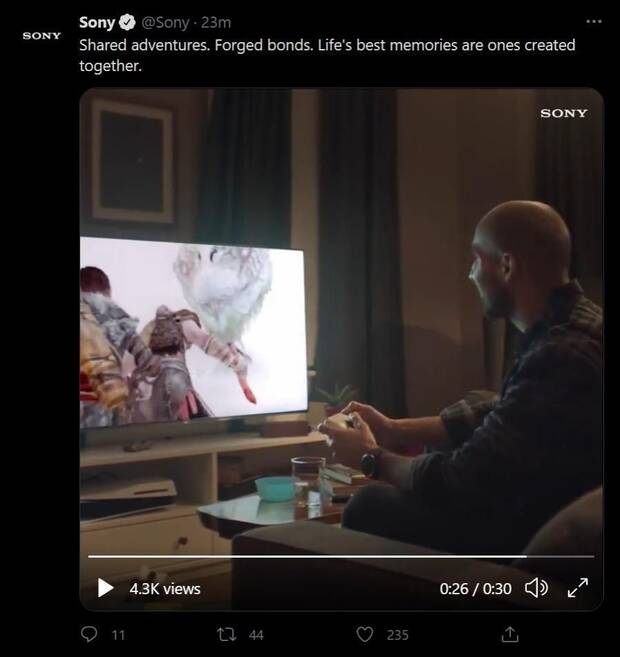 An announcement published yesterday on Twitter, which was deleted after comments on the networks, showed a person playing in his living room to the last God of War. Nothing out of the ordinary except for the upside down PS5 seen on the cabinet, an error that reminds us of the clip posted by Hermen Hulst, head of PlayStation Studios and co-founder of Guerrilla Games, who wanted to joke with a scene of his cat and Bugsnax But it went viral unintentionally because of the mistake.
A look created to attract attention
Compared to the more sober aspect of other recent consoles, PS5 presents ailerons and curved shapes that give some instability if you do not use the base included in its two versions, with and without a disc player -the Digital Edition-. Some Sony officials have commented that with their aesthetics were looking for something different than usual, both for its silhouette and for the combination of black and white -on the console and the DualSense- which is complemented by a blue light. These white spoilers can be removed to clean the console or, when available, increase the size of the internal SSD with more memory.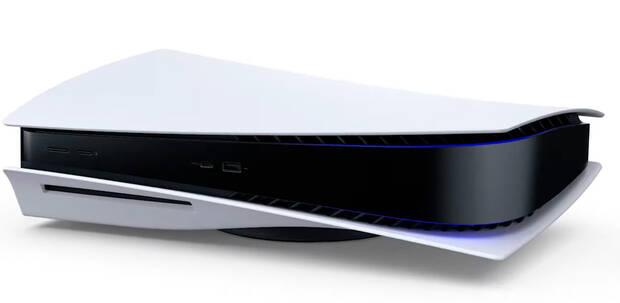 Art director Yujin Morisawa explained that for the design he was inspired by the term "five dimensions" and a series of circular and square shapes that would give comfort when looking at the exterior, in addition to giving enough volume for the hardware and ventilation.