Sony Interactive Entertainment has decided to go one step further in electronic sports, a booming sector within the world of video games that has more and more followers who follow game competitions of all kinds, from football simulators to basketball to fighting titles and others. genres.
It is precisely Sony's step forward that takes place within the fight games as it has announced an alliance with RTS (a new esports company) to acquire the materials and properties of the Evolution Championship Series, better known as EVO, which is the most important fighting game tournament on the planet.
Sony itself has remarked that after the acquisition Tony and Tom Cannon, co-founders of EVO, will remain closely linked to the tournament as key advisers to ensure that the EVO remains a unique competitive platform for players around the world. "This collaboration further boost EVO as the premier fighting game championship and foster the continued growth of the competitive gaming community across all platforms", says Sony in the official statement announcing the acquisition.
"Fighting games have been a vital part of the legacy of PlayStation and our community from the beginning and we are delighted to partner with the EVO every year."says Steven Roberts, Sony's vice president of competitive gaming."This joint acquisition with RTS marks a new chapter of collaboration with the founders of EVO, Tom and Tony Cannon and their passionate community of fighting game fans".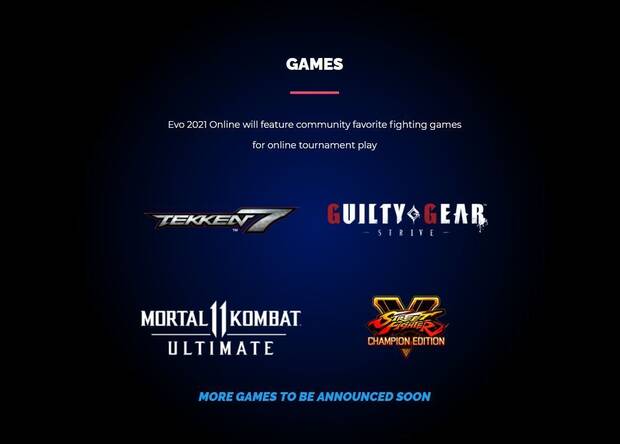 The EVO 2021 will be in online format
The EVO return this to with a format online due to the current situation of the coronavirus gathering the best fighting players through the internet during the dates of the August 6 to 8 and 13 to 15. Registration will be totally free and qualifying tournaments will be held during the next weeks to reach the final phase of the event that will have official tournaments of these games (and others that will be announced soon):
Guilty Gear:

Strive (Arc System Works)

Mortal Kombat 11 Ultimate

(Warner Bros. Interactive Entertainment)

Street Fighter V:

Champion Edition (Capcom)

Tekken 7

(Bandai Namco Entertainment)