Sonic, the famous blue hedgehog of SEGA, celebrates its 30th anniversary this 2021. Last year the company promised that they would share big announcements on the occasion of this birthday, and the different brands did not want to miss the celebration either. In addition to a LEGO set inspired by Sonic Mania, the international toy brand TOMY has announced a new line of Super-Soft Club Mocchi- Mocchi- plush toys dedicated to the blue hedgehog.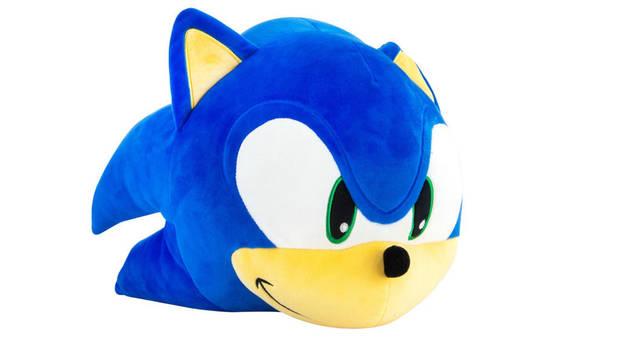 Sonic: His characters join the Club Mocchi- Mocchi-
TOMY International, Inc. has signed an agreement with SEGA of America, Inc. to bring the most beloved characters from the universe of Sonic the Hedgehog to the exclusive line collectible plush toys Club Mocchi- Mocchi-. These new toys will be characterized by being very soft, cuddly and "huggable", ready for fans to give them all their love. On June 23, 1991, this fast hedgehog arrived in the world of video games, with the launch of Sonic the Hedgehog in the mythical Sega Genesis; Y TOMY didn't want to miss this anniversary.
"Sonic is a timeless classic from the video game that has evolved into a beloved brand and we are excited to bring these fantastic characters to fans and collectors around the world through our extraordinary brand Club Mocchi- Mocchi-", declares the director of Global Brands of TOMY, Morgan Weyl. "The signature style and feel of our Club Mocchi-Mocchi products will even transform Sonic's country. They will be the most huggable countries ever created!".
"They will be the most huggable countries ever created!"
"Fans have embraced Sonic in many ways and these wildly soft Club Mocchi-Mocchi stuffed animals will be the ones to embrace and cherish for years to come, "he says. Michael Cisneros, Manager of Licensing at SEGA of America. Under this brand, we can find a whole line of Club Mocchi-Mocchi- plush toys dedicated to the saga Super Mario, Kirby, Splatoon The Animal Crossing. You can take a look at them in the following link.
More news within the world of Sonic
After the blockbuster that has meant Sonic The Movie, which grossed $ 306.8 million in theaters, from Paramount they are already cooking a second part: one of the actors of the film has described the script as "amazing", although no great details have yet been revealed about it. In addition, Netflix will open the doors to a new animated series titled Sonic Prime, which aims to debut in 2022.